Work changed, forever
WFH sounded like a dream come true until it wasn't.
The first month of the pandemic felt like a strange holiday. But working from home soon turned from extra time with family and more Netflix to feeling like we're working our fingers to the bone and watching human misery for fun (Tiger King, anybody?). 
Many ended up working through the night as efficiency dropped. As a result, workers were getting less sleep and finding it difficult to be around loved ones. 
Burnout was everybody's thing now.
WFH turned from a dream into a prison cell overnight
Zoom workers were out of depth when it came to setting up healthy boundaries. Workdays had no start or discernable finish. It was very much free but very much limiting. 
Nobody prepared the Zoom workforce to be their own bosses, running employment like one would run a company.
Running your time was the manager's job all along. But managers are somewhere else now. So on top of everything, you have to finish your manager's work too, and nobody is there to appreciate it.
No wonder the divorce rate almost doubled in the United Kingdom and soared 34% in the United States during 2020. China, Sweeden, and many other countries reported the same trend. Xanax prescriptions doubled too. 
The American workers (and Brits too) started craving regular 9–5 office hours. 
We dreamt about the commute. The morning buzz and overpriced coffee started feeling like peak life. We needed to get away from our lives, ourselves, and our loved ones.
You see. We love to hate on WFH. But we also know that the "old normal" feels just as miserable.
Some 71% of workers expressed a preference for flexible work options in the post-pandemic world, according to Microsoft's survey. More than half of surveyed businesses are thinking about re-hauling office spaces and cutting back on individual leases to accommodate new trends. Upwork has moved its office to San Fransico to normalize remote work. The new office is half the size, leaving a smaller carbon footprint.
The new post-pandemic work week
Less than one out of five employers say they want to return to the pre-pandemic office culture, according to a PwC survey. 
But this sentiment doesn't mean that most executives want to ditch offices completely. In fact, almost 90 of surveyed employees say the office is crucial for collaboration. 
The office is here to stay, but things are about to change.
Companies are trying to jumpstart a new approach to corporate work, creating a hybrid workweek. The workers can choose to go to the office on certain days and report back from their homes on other days. 
Microsoft dubbed it "the future of work."
The future of work means more work from home. We're programmable social creatures by design, and this is the new normal. We're downloading a new update as you read. This hybrid workweek is just a band-aid to help us transition and remind us why we didn't like the good 'ol 9–5 hustle in the first place.
I've been thriving in this new environment. My two companies are a direct product of having more time and being more productive at home. Here's exactly what I've done and what everyone can replicate.
1. Design and follow a non-negotiable routine
Business Insider ran a story on my freelance schedule. It was one of the best schedules I'd ever had. Here's the rundown.
Happiness is an impossible task when your breakfast is cold coffee and 11,000 emails. 
Instead of burning out, you can leverage time when you're naturally most productive. 
Batched Schedules help create stable work routines. 
Stable routines lead to faster and better results. 
Better results create personal satisfaction.
Faster results create more time with family and friends.
More time with the right people + personal satisfaction = not a bad place.
Organize your to-do list around major categories of your work. Freelancers can organize time around big clients, dedicating each day to one job and all its supporting tasks. 
My Tuesdays would be all about Two Minute Madness. I'd edit the most work, add new writers, write progress reviews, launch campaigns, etc. Working on one project, the whole work-day allowed me to enter the flow state. I'd deliver more results in less time.
I'd finish my workday before 3 pm. After that, the rest of the day was wide open for hobbies, friends, and chatting with my parents.
2. Set and respect your boundaries
You are a distraction machine.
Change of environment can lead to the adoption of new behaviors. Many have started drinking during work hours. Others find distractions more often at home than in the office. These are social behaviors. You can get rid of the ones that hinder your development. Then, design boundaries and don't let go.
"Boundaries are like dominos. If one falls, all the rest follow suit." 
— Arianna huffington
Watching just one Netflix episode is a gateway to procrastination. 
Playing mobile games for just 15 minutes can lead to an unproductive day. Little things add up. Unwarranted breaks add a few extra hours to your workday, diminishing your output and results. 
I'd rather spend this time with loved ones.
The idea is simple. Respect your boundaries, and you'll get more out of your time (and life).
3. Invest in your environment
In plain English: Buy plants, tons of plants. 
Plants are fresh and peaceful. Green workspaces increase productivity, boost mental well-being and improve sleep. 
You're saving a lot of time for making your workspace more enjoyable. When your workspace is your home, this becomes even more important.
I've bought 10 or so plants in the past year. I love it. They make me feel better. My workspace feels alive. All these rewards far outweigh the minuscule amount of responsibilities plants take to sustain life.
Work chairs, standing desks, and comfortable beds are among other prized possessions that make work from home enjoyable.
4. Think long, seriously long-term
A long-term outlook is a superpower. 
The same is true for long-term optimism, career plans, investment strategies, and overcoming strong emotions.
Work from home is not going away anytime soon. At best, we're coming back to hybrid jobs, alternating between an office and home. How will work look five, ten, or twenty years from now? You may start working remotely more and more often. Physical offices might become obsolete in twenty years.
Start today.
Think about ways to improve your working station. For example, find a way to offset taxes against your rent or mortgage. Pick up a course that gives you an advantage in the digital space, like advanced Excel, SEO basics, or coding languages. Find capacity to stay flexible in the ever-changing business landscape.
If you start now, you'll be far ahead by the time the rest of the world catches up.
5. Control what you can, and leave the rest to higher forces
Pandemic is far out of your control. New virus strains? Another lockdown extension? New normal? Old normal? No normal?
One thing is certain. We can't control global biological forces. We can't stop the pandemic. We can't bring back time.
But we can wear a mask. We can stop indulging in pointless discussions online. We can get a vaccine.
Instead of fussing and fuming at the weather and traffic, focus on stuff within your control.
Don't waste energy on stuff that doesn't bring you money, satisfaction, or well-being.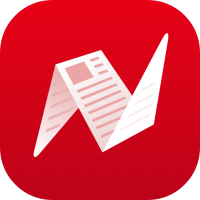 This is original content from NewsBreak's Creator Program. Join today to publish and share your own content.