Why do all these celebrities want to live in Orlando?
Orlando is the beating heart of Orange County and Central Florida.
It's home to many major attractions, including Disney World, SeaWorld Orlando, and Universal Orlando Resort. With an average temperature of 65 degrees Fahrenheit in winter and 82 degrees Fahrenheit in summer, it's no wonder why so many celebrities are moving to Orlando.
The weather is perfect, but it's that the real reason behind this shift?
Since the early 2000s, Orlando has enjoyed tremendous growth
When someone mentioned celebrities, the first city that comes to one's mind is Los Angeles with its sun-soaked beaches and the famous town of Hollywood. But with the increasing cost of living in this state and overall dissatisfaction with the way of life, many celebrities are moving to other states. Other than the living cost, there are also factors that urge these stars to live in a particular city or place.
In terms of Orlando, the city is full of theme parks and attractive sites, nice beaches, amazing museums, and many other interesting things to make your life more fun.
Nevertheless, the most amazing thing in Orlando is its weather. The weather in this city is simply amazing for almost three-fourth of the year. Many celebrities live in Orlando because of its amazing weather. Further, artists and celebrities from all around the globe come to Orlando in search of tranquil Florida life.
The NBA legend Shaquille O'Neal has a huge physical presence with his 7'1 height and 350-pound weight. But the NBA legend is extending his presence to Real estate. He owns a massive mansion in Orlando. The 12 bedroom mansion of basketball legend is located at 9972 Giffin Court Orlando. The current market price of the house is $16.5 million.
O'Neal is one of the most legendary basketball players in the history of the sport. He now works as a sports analyst on different television networks. He's also dipping his toes in comedy.
Scott Thompson is another famous Florida resident. He's professionally known as Carrot Top, a famous stand-up comedian, and actor. Top was born and raised in Central Florida but had to move to Vegas for his career. Top still owns several properties in Orlando and other regions of Florida and might be thinking of visiting these places more often than occasionally. Top says that he's a big fan of Orlando'snature:
"I love the beaches. The Water. There's no water in Vegas"
Top has a special love for the water, and therefore, he has 30 fountains in his Vegas residence to make it feel like Orlando. Top's Orlando residence has five bedrooms, three bathrooms, a boat dock, a swimming pool, and a spa. Interestingly, the color of the house is the same as the trademark hair color of Carrot Top.
Another former NBA star, Mickael Marvin, lives in Orlando. In 2008 Orlando Magic swingman purchased a home in Windermere community southwest of Orlando. The house was bought for $919,000. It has four bedrooms, a walkthrough shower in the master bedroom, a swimming pool, three-car garages, and a 4,489 square feet garden.
American singer, dancer, actor, and television personality Joey Fatone also has a house in Orlando.
The former 'N Sync member bought the house at an auction with his then-wife Kelly Baldwin for $3.3 million. The house is located at 9726 Kilgore Rd, with five bedrooms, a tennis court, boat dock, home theater, and a resort-style pool.
Is Orlando the perfect celebrity city?
Orlando's climate is perfect year-round. This makes it an attractive place for newcomers and celebrities who may be looking for a new place to live.
In addition to Orlando's excellent weather, there are many activities available for visitors or residents alike. Orlando has something for everyone and could definitely be considered a new celebrity hub.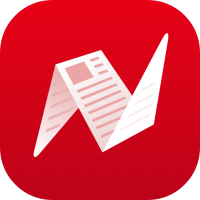 This is original content from NewsBreak's Creator Program. Join today to publish and share your own content.