Florida reported over 27,000 new COVID cases on July 23, nearing previous records.
The 7-day average is now well over 10,000 new cases, with the highest number of Covid-related death in the country. California is the only state with more reported cases right now, however.
Lockdown deja vu
The United States plays reruns of lockdowns and mask-mandates in the wake of new Covid-19 cases, but some states refuse to budge.
Florida — together with Iowa, Montana, Arizona, North Dakota, Texas, South Carolina, and Arkansas — are exercising legislation and executive orders to restrict local units from imposing mask mandates.
While many don't agree that wearing masks is a comfortable solution, banning people from mandating masks in their counties is nothing short of irresponsible. One thing is to let people decide whether they want to wear masks or not, another is banning mask mandates.
The overwhelming evidence and empirical knowledge are out there. Face coverings are effective protection from viral diseases. Throughout history, medicine, and wars, people wore face coverings to protect themselves and others. We're here today. It worked. And It still works.
But somehow a random guy on youtube debunked the whole thing.
While everyone is free to believe in whatever they want, freedom should not put other people in immediate danger.
That's why the founding fathers called it "liberty."
Liberty is a right, freedom is a concept
Many Floridians protested the mask mandate before.
Hospitality workers got the bitter end of it. Guests would aggressively spit, cough, and shout at the serving staff that was just following the company's policies and state guidelines.
Would you expect a stellar service in fine-dining institutions wearing nothing but slippers while loudly farting on other guests? I assume you wouldn't. So why do individuals demand service when they're sneezing a potentially fatal disease into your plate?
Uber contagious Delta Variant is putting more people in hospitals by the day.
This story is all too similar to June 2020 and January 2021. We've lived it before. First, it was somewhere in the Far East. Then Europe caught some of it. Then it spread on home turf.
Somehow, nobody thought this new strain would make its way to the Sunshine State. Delta is for people on the news, the media-made-up libtards who can't tell the difference between the flu and deadly disease.
Meanwhile, Governor DeSantis declared victory. Florida beat COVID.
The governor has done a terrific job of keeping everyone safe and prosperous. He believes the resurgence in cases is just a seasonal outbreak and that Floridians have nothing to worry about.
"These vaccines make it so that your chance of survival is pretty darn close to 100%." — Gov. DeSantis
Desantis rhetorics seems to be shifting to promote vaccines but push back on masks. Half the population has received their first vaccine, so Floridians have some sort of protection even without masks.
So, will Florida go back to Mask Mandate anytime soon? Nobody can tell. Gov. DeSantis doesn't think it is. For him, Covid is the thing of the past, and Florida has won. What exactly has it won you may ask?
Well, it has won DeSantis itself, nothing much else.
To be fair, at least he's not Trump.
Does that mean Covid has forgotten about the Sunshine State? The number of cases doesn't think so. But does that mean we'll go back to mask mandates and lockdowns? Nobody thinks so.
The overall death rate is still low. And it has been low at the beginning of every major wave of this pandemic. All this feels way too familiar to ignore.
Although, the broken record has to stop spinning at one point.
I hope masks are left for those who want to wear them, and that these new variants grow less and less harmless. But does that mean Florida is clean of Covid? Probably not. Historically not.
So, stay careful, and isolate yourself if you feel unwell.
This is not the time to play a hero.
Call your doctor.
Take a day off.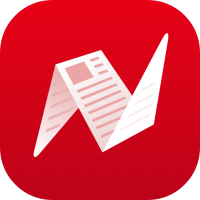 This is original content from NewsBreak's Creator Program. Join today to publish and share your own content.