North Florida is a fantastic place to have fun, enjoy a lavish lifestyle, and spot celebrities walking down the road.
One of the most famous regions in North Florida is St. Johns County. It's located in the northeastern part of the U.S state of Florida. It has a decent population of 254,261, according to the 2018 census.
St. Johns County is part of the Jacksonville metropolitan. Ponte Vedra Beach and St Augustine make for the wealthiest enclaves of the County and possibly the whole state. Consequently, some of the most expensive real estate can be found on these Atlantic shores.
The majority of high-profile people reside alongside St. Johns's coastline.
St. Johns' County is home to exclusive country clubs and lavish vacation homes. Celebrities can always find a country club that meets their needs. They want to have fun, play golf with friends, and get away from the city without feeling like they're sacrificing luxury or convenience.
St. Augustine is a place to be
St. Augustine is not only the County's most historical city but also one of the most famous cities in Sunshine State.
The city boasts rich and robust ties to the origins of the United States. Founded in 1565, St. Augustine is the oldest continuously settled city in the United States. This could come as a surprise to many. Florida only became a state 300 years later, in 1845. St. Augustine was the most important place in Spanish Florida before England took over.
The city offers a ton of other activities too, including serene beaches, golf courses, and international resorts. St. Augustine is home to several must-visit Florida's historical landmarks. Tourists can stumble upon the World's Oldest Wooden School House, Historical General Store, Old City Gates, and the oldest masonry fort in the continental United States, the Castillo de San Marcos.
St. Augustine has some of the most attractive suburbs that strategically lie towards Orange Park and East towards the Atlantic coast. With the beauty, attractions, St. John's quality of life, it's no surprise that the city is also home to some of the most recognized names on the planet.
Jack Nicholson
This Hollywood titan purchased a ranch-style home worth $4 million, adjusted for inflation. The home has breathtaking views, and in-doors swimming pool, a grotto-style spa, and a cabana. It also has a fully-equipped tennis court. Jack is a frequent guest at the golf courses in the area.
Tom Hanks
A man who needs no introduction is undoubtedly one of the most famous and successful actors of all time. Tom's amazing 4-bedroom and 5 bathroom home sit lavishly in the ornate Riviera neighborhood. Hanks has been frequently spotted visiting a few of the local country clubs in the area.
Will Smith
The famous actor was born and raised in Philadelphia, but he spent a lot of his time in St Augustine. Despite his humble beginnings, the musician turned actor has managed to accumulate a net worth of $220 million. His St. Augustin home is a 25,000 square foot mansion, which is estimated to be worth a staggering $20 million.
Clint Eastwood
Eastwood is one of the most prominent actors to have ever graced the big screen. Despite making his name in a completely different era, he's still a household name. His popular movies like The Good, the Bad, and the Ugly gained a persisting cult-like following. Clint Eastwood is also a directing icon and has a net worth of $375 million. He owns a $20 million vacation palace, which is one of the most expensive homes near Jacksonville.
Mr. Eastwood loves to vacation in St Augustine, Florida!
Other prominent people frequenting St. Johns County include:
Kim Alexis
Ehsan Bayat
Tony Boselli,
Caitlin Brunell
Mark Brunell
Shelby Cannon
Christina Crawford
Bob Duval
David Duval
Betty Williams
And many others
St. Johns County is a favorite place for many
Famous golfers, football stars, and baseball players love to call St. Johns their extended home. Many don't live in the area year-round. Most of these residences are used as vacation homes.
With that said, Life in St. Augustine is not cheap. Ponte Vedra Beach is equally unaffordable for many. Housing expenses can shoot up well above the state average. But for the wealthy, this is a small price to pay.
Famous people have been known to spend millions on a whim in St. Johns County. They think nothing of it because their net worths can usually sustain a lavish lifestyle, like buying beachfront properties in North Florida.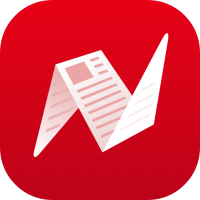 This is original content from NewsBreak's Creator Program. Join today to publish and share your own content.