South Florida is notorious for many things. Sadly crime is one of them.
Miami metropolitan area is the crossroads of different violent realities, such as rape, extortion, property crimes, and other transgressions.
Three Florida cities rank among the most dangerous in the country. However, the crime rate in these regions plunged last year. Moreover, the crime rate in the entire state of Florida dropped nearly 12% in the first half of 2020. Nevertheless, this is still not a cause of celebration. Things are getting better. That's true. Our streets are safer. But certain areas are still not safe enough to relax and walk around carelessly.
Several neighborhoods ins Southern Florida are infested with violent crime
The region in Homestead with the ZIP code 33035 has a violent crime average of 59.5 compared to the 22.7 US average. In addition, property crimes in 33035 are out of control, with an official rate of 63.2, which is almost double the national average.
If you're walking down the streets of Homestead, you have a1 to 85 chance of being a victim of a violent crime. The most recent incidents include a domestic murder-suicide case where three people died while another three were injured. To make matters worse, two injured victims were children.
Another layer of complexity comes from registered sex offenders. While they are in rehabilitation, there are currently eight registered sex offenders in the neighborhood, according to City-Data.
Miami's Liberty City (Also known as Modal City) comes next. Zip code 33127 has a violent crimes average of 74.4, which is one of the highest in the entire country. Tragically, this region witnessed eight murders, 31 rapes, 160 robberies, 392 assaults, 3667 property crimes, and 368 burglaries just In 2019. Tourists tend to avoid Liberty City, which affects the local economy.
However, Liberty City is somewhat different. These streets are changing at an astonishing pace. Climate change is affecting Miami faster than other parts of the United States. Rising sea levels, tidal floods, and otherwise unpredictable weather events make inner cities more attractive to property developers and investors. Funnily enough, Designer District, one of the most expensive Miami shopping blocks, is right off Liberty City. Streets are becoming sprinting towards gentrification, and it's fair to assume it won't be long before Liberty City is another Downtown Los Angles, packed with artisan coffee shops, brunch restaurants, and luxury development.
Broward County's region with ZIP code 33315 in Broward County is next in line. The violent crime rate holds at 43, which is double the Country's rate of 22.7. More than 600 violent crimes occur yearly on these streets. Besides violence, 33315 is known for an extremely high number of larceny and car theft.
Similarly, Fort Lauderdale's ZIP code 33327 crime rate index is 33, while the top three crimes include assault, property crime, and larceny. The chance of becoming a victim on these streets is 1 to 18. This is also the highest violent crime rate in the whole of Florida.
The neighboring ZIP code 33301 has a slightly lower violent crime rate of 35.9. However, living along the stunning Las Olas and Colee Hammock is not as safe as it may look in the photos. The property crimes are rampant, averaging 76.3.
In plain numbers, 33301 has been home to 11 murders, 50 rapes, and 220 robberies in 2019 alongside 4915 property crimes.
With all said and done. Numbers are grim. Rape and property crimes are on the rise. Life of constantly looking over your shoulder is a sad reality for South Floridians.
However, there's a silver lining
Violent crime is plummeting across the region. Fewer murders are being reported.
The federal, state and local government units are working closely to secure these areas. The joint effort is essential and effective. Policing itself doesn't fix crime. But securing better opportunity, building infrastructure and providing education brings the best out of communities. We have anchored with severe punishment for far too long. More holistic approaches tend to work better in the long term.
Governments on all levels of governance are becoming better at identifying crucial factors that drive rampant crime in severely hit neighborhoods.
The outlook is positive. South Florida is going in a better direction. Soon enough, the most dangerous parts of these stunning South Florida towns could blossom with opportunity, property, and safety.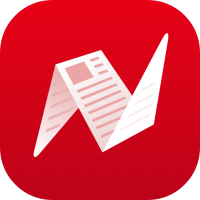 This is original content from NewsBreak's Creator Program. Join today to publish and share your own content.