How Badly Will Tropical Storm Elsa hit Central and North Florida?
Elsa brought heavy rain and wind to South Cuba on Sunday. Rescue services evacuated 180,000 people on the same day. However, floods remain the biggest concern. The Cuban government deployed an emergency strategy to protect lives, crops, and houses.
The tropical storm has wreaked havoc before arriving in Cuba. Hurricanes killed at least three people across the Caribbean islands, racking up millions in damages. This was the first hurricane to hit Barbados in the last 60 years.
Elsa is a different kind of tropical storm.
The first Atlantic storm of the season is early. It feeds on warm water. Storms of this intensity are usually expected in August but not in July.
Climate watchers expect Elsa to move in the Gulf of Mexico, hitting North and Central Florida. The intensity could stay at the Tropical Storm level, moving over 60MPH on average. The storm is expected to move alongside the Atlantic coast, losing momentum in Canadian waters.
These climate predictions are a cause for concern. The storm can still pick up with strong winds, rain, and floods. The Atlantic Hurricane season usually runs until late November.
Floods and rains
The storm is making e landfall in Central and Northern Florida counties, strongly hitting the Taylor, Hillsborough, and Levy counties. Levy County officials urge residents to brace for the Tropical Storm in last-minute preparations. Cedar Key and Dekle Beach are sensitive areas, as the storm's center may pass right through on its way north.
Inner Sarasota county is expected to absorb up to 10'' of rain as the storm moves across Florida. Port Charlotte is expected to be a gateway on this trajectory with almost 9.3'' of rain in radar estimated totals.
Storm surge concerns went haywire. Wind strength predictions are spiraling up and down. Tornado watch looks reassuring, as officials don't expect anything of such nature to form. Keep in mind that Elsa is an early tropical storm. That's not expected to happen right now.
How to prepare for hurricanes last minute?
Tropical Storm Elsa has already made its way up the Gulf Coast of Florida, flooding roads, rumbling trees, and knocking out power lines.
Tropical Storms are unpredictable even with the abundance of modern technology. So it's important to prepare early. Here are some last-minute tips on how to get ready before Tropical Storm Elsa makes landfall.
Fill your car with gas, both at home and work - You never know when a hurricane might leave you stranded due to lack of fuel or power outage. Having enough gas will help keep you safe on the road as well as provide light for cooking if needed.
If you're living near the coast or have an empty property nearby, ensure that all windows are shut or boarded up securely. Move all loose objects indoors. You don't want stuff flying around the street.
Make sure your cellphone is fully charged. Charge an additional power bank. Get one if you don't have it. They can save lives if you need to make a quick call.
Fill up as many containers of water and stock up on some nonperishable food supplies.
Keep necessary items in your car as well as your home. Pack some emergency essentials, like extra clothing, blankets, and batteries if possible (if not, don't forget to buy these items.)
Move valuable items from high shelves in your home into lower areas of the closet.
Check the forecast often for up-to-date information on the latest development with Tropical Storm Elsa's path. The National Hurricane Center will always give notifications of any evacuation orders or watches in place before they become mandatory.
Stay safe.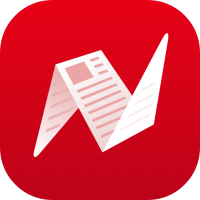 This is original content from NewsBreak's Creator Program. Join today to publish and share your own content.