North Florida is plagued with unruly behavior.
Violent events such as murder, rape, robbery, and assault are among the neverending realities of life in North Florida. Not every region in the northern part of Florida has high crime rates. Some places are safe and family-oriented. But the following are considered to be the most dangerous ZIP Codes in North Florida.
Jacksonville is effectively the murder capital of the Sunshine state
Starting with the deadliest, the region of Jacksonville with the ZIP Code 32209 has the highest rate in the region. This region has reported an average of two homicides in one month since 2018. In 2019, the total numbers of homicide recorded in this region were 25 and 5 of the victims were under the age of 18. These five young victims include a 7-years old, a 14-years old, 17 years old, and two 16 years old. The remaining victims include seven women and a transgender woman who was gunned down by unknown people between two abandoned houses. From these 25 cases of 32209, Police have only made five arrests while another one was declared to be a justifiable homicide.
The next deadliest ZIP Code is 32210 bordering the 32209. The residents of this region may feel like they live in a warzone. According to the latest data, this region had 36,314 crimes last year, out of which 30,398 were property violations while 5,916 were violent events such as murder, rape, assault, and other transgressions. This ZIP Code had 11 homicides in 2019, including a triple shooting outside Raines High School football stadium that resulted in the death of 19 years old. A 16 years old boy was arrested and charged. The region also witnessed a 16 years old slaughtering 19 years old in June of 2019.
Tallahassee is one of the least safe cities
Moving forward, Florida's capital and trade hub, Tallahassee, is one of the least safe cities in the whole country. The ZIP Codes of this region ranging from 32301 to 32317, are without any doubt some of the most dangerous ZIP Codes in North Florida. The total number of crimes in Tallahassee as of the latest data was 9,633 in the last year, of which 8,256 were property crimes while 1,377 were violent crimes. In addition, 28 were murdered in the Florida Capital in 2020, which is a 33% increase as compared to last year. As a result, people in these regions are afraid to come out of their houses, even during the day. However, there was an evident decrease in other crimes such as rapes and robberies.
Gainesville has made the deadly list
In the end, Gainesville has also made to the list of most dangerous regions of North Florida. Your chances of being a victim in the northeast part of the city having ZIP Code 20156 are 1 out of 1. December was the deadliest year for this region, with multiple homicides, including the murder of a woman and her infant child, a double homicide, and many others. With the increasing rate of murder and other related crimes, many residents of the region are considering migrating to a safer region.
Crime rates are dropping across Florida, but there's no reason for celebration yet
Florida Department of Law Enforcement reports a steady drop in crime rates across the state for almost 50 consecutive years. However, your chance of becoming a victim of a violent crime in the above zip codes is still unusually high. Individual neighborhoods are comparable to warzones in the Middle East and Cartel-occupied parts of Central and South America.
The pandemic-induced unemployment spike has also affected the crime rate in these regions. Some also argue that fast pace urbanization and tourism also play a big part. I live in any of the above neighborhoods, please, stay mindful of your environment and exercise safety precautions.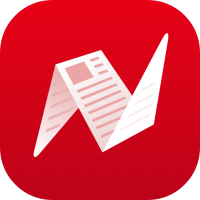 This is original content from NewsBreak's Creator Program. Join today to publish and share your own content.