Beachfront homes are already crumbling onto Ponte Vedra Beach.
Overwashed beauty
Ponte Vedra Beach is a rare gem of pure joy, white sand, and magic in the Floridian peninsula. The beach is only 30min ride from Jacksonville and thus a favorite getaway for many locals and tourists alike. It's also close to St. Augustine, which makes it a perfect weekend escape between two cities.
Ponte Vedra Beach is not the same as Ponte Vedra. Both places are close to one another, but locals don't see it as a single place. Zipcodes are different, but we can leave that for another report.
Most Visitors Just Skim the Surface of Zipcode 32082
Besides reclusive beaches and holiday getaways, Ponte Verda Beach has so much more to offer.
This paradise is located in St. Johns County and has roughly 30,000 residents. The golden dunes and oceanfront houses are a dream come true for many. Ponte Vedra Beach has been voted one of the "best places to live on the coast."
The beach is a perfect golfing destination. PGA opened a massive 415 access gold resort in the 1980s. The place subsequently became PGAs headquarters. Visitors can enjoy a lot of history in this place, too, as it's rumored to be the land where Ponce de Leon first set foot in Florida. He then claimed "La Florida" as a Spanish territory in April of 1513.
Ponte Vedra Beach could become unlivable
Water corrosion and rising sea levels are already damaging houses and other types of properties in the area. More than a dozen houses have collapsed into the beach in the past years. Beachfront homes are under immense pressure from hurricanes, flooding, and other extreme weather events.
Let's clear something out of the way. Extreme weather events are normal. They happen from time to time, strictly occasionally. But the keyword here is occasionally. Occasional storms are not so occasional anymore. Human activity in the past century has boosted the number of hurricanes, floodings, and wildfires. Recent extreme weather events are rapidly growing more frequent. Parts of Florida are known to experience heavy sunny day floodings, which are also known as tidal floods.
A quick glance at the rate of acceleration of these events points to the massive problem. (Dollar amounts are adjusted for inflation)
1523–1899: A total of 159 cyclons hit Florida in a span of 372 years, creating damage of roughly $102M.
1900–1999: A total of 276 cyclons hit Florida in this time, destroying $172.5 Billion
2000–2020: Some 79 subtropical and tropical cyclons have severely devastated Florida, resulting in over $123 billion in damage and 339 deaths.
The 2021 Hurricane season is warming up for yet another devastating record, according to a Colorado State University study. Besides hurricanes, floodings are also accelerating just as fast, if not even faster.
"In 30 years Florida will see many more days of flooding, stronger storms, more extreme weather, and stagnant or declining coastal property values."
 — Jim Cason, Former Mayor of the City of Coral Gables
Rising sea, raising trouble
Hurricanes are doing one round after another, destroying properties on Ponte Verda Beach. Houses are collapsing under beach erosion. Sand dunes are disappearing as tropical storms take over.
The problems are several-fold:
1. Extreme storms feed on warm water and higher levels
2. The increased frequency of destructive weather events
3. Overloadeded sewage and drainage systems
4. Corrosion and structural damage to beachfront properties
Collapsing Ponte Vedra Beach Homes
Youtube is full of videos of crumbling beachfront houses alongside A1A and Ponte Vedra Beach Boulevard. Debris, including bathtubs and bedframes, can sometimes be found floating in the Atlantic Ocean nearby.
The majority of standing houses are installing sea walls. These structures offer a substantial layer of protection against water erosion as they keep the foundation in place. But many are still worried that the frequency of upcoming storms is a cause for real concern.
"I have to admit, after two storms, I'm a little storm-weary," one resident shared for News4JAX four years ago. "But I'm really hoping that we've had our 100-year storm, and we've had our 50-year storm, and we're going to be good."
The 100-year storms are not once-in-a-lifetime events anymore
Higher temperatures, melting glaciers, and rising sea levels create a stronger launching point for extreme storm surges. If we continue to play at this tempo, 100-year storms may soon become frequent events. These events are slowly becoming once-in-a-decade catastrophes instead of century events. The acceleration rate is staggering, according to an Environmental Research Letter published on Iopscience.
Another report places Ponte Vedra Beach underwater within the next 30 years. Then another report finds thousands of homes to be at risk of being inundated before the end of this century, potentially totaling $3.9 billion in damage.
Ponte Vedra Beach could be underwater sooner than we expect, with houses collapsing under beach erosion or being destroyed by hurricanes.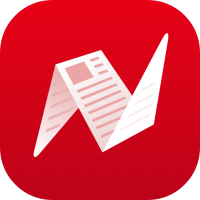 This is original content from NewsBreak's Creator Program. Join today to publish and share your own content.