Florida is one of the most unique places on the planet. And when we say unique, we mean Florida is really something else. Goofy Golf, anyone? Just me. Fine.
Besides Miami Beach, Orlando theme parks, Everglades, Florida Keys, and dozen other attractions, this state is also home to some scary places. It can't all be sunshine and rainbows. Although, Florida does average 237 sunny days a year. But oh well, I digress.
The Sunshine State is home to some of the scariest places on the planet. And we're not talking about climate change and crime-stricken neighborhoods. Instead, Florida is home to horror sites, as in actual haunted places.
We're not sure whether ghosts are real. Nobody really knows. Even the most famous scientist agree they're out of their depth with supernatural questions. Richard Dawkins has famously said he wouldn't spend a night in a haunted house, even though he rationally doesn't believe in ghosts. Touche, mr. Dawkins.
But if you are the brave soul that wants to poke the dead, one of these places should satisfy your thrill.
1. Castillo de San Marcos
Castillo de san Marcos is in St. Augustine, Florida. This fort was completed at the end of the 17th century. It is one of the oldest masonry forts in the country. Spanish colonialists used this place for more than city protection. Many Native Americans — especially the Seminole Tribe — were imprisoned in the Castilo de San Marcos. Visitors report seeing ghosts of Spanish and Native American soldiers coupled with light orbs and similar sightings.
2. The Miami Biltmore Hotel
The Miami Biltmore has an eerie ring to it, even before you say it's a hotel.
The establishment located in Coral Gables was popular with prohibition-era gangsters. Some stories may even sound like Steven King's Shining, except Biltmore is far away in the Colorado mountains.
The hotel is possibly home to a mobster who overstayed his visit by almost a century. The staff is in upheaval, as that's a lot of freeloading for one chap. The mobster is not happy about it either. Guests and staff describe him as a hostile, spiteful, and vicious spirit. Light flickers frequently. Doors can open and close unexpectedly with seemingly nobody around. If you put dead mobsters aside, Miami Biltmore Hotel is a luxury institution worth the visit.
3. Arcadia Opera House
Located at 106 W Oak St, Arcadia is not a functioning theatre anymore. But not everybody got the memo. The Opera House is a museum by day and a horror site by night. You can find the largest antique collections in the Sunshine state. And you can also discover how quickly you can release your bowels when you hear a little girl bursting into laughter next to you.
The problem? It's she's not there. The girl is apparently harmless, but hey, that's what everybody says before they bring the Ouija board out. We're very much in a "leave them alone" state of mind. When dealing with ghosts, practice the opposite of Nike's slogan-- Just Don't.
4. The Devil Tree
The Devil has a property in Port St. Lucie — as it seems. It's located on canal C-24 in the county park.
The Underworld master needs his dose of vitamin D as the rest of us. However, the plants on his estate freak everybody out, especially the oak tree. The tree does look exactly as it sounds. Scary. The shape is bent to appear as a portal of sorts, and the location is perfect for Steven King novels. These lands really have a bloody reputation.
Florida's first known serial killer Gerard John Schaefer hung two teenage girls from the tree in 1971. He then buried the bodies in a shallow grave. However, the girls' death didn't stop the guy from coming back to molest the decomposing bodies. Since then, several hooded druids and strange priests have been spotted on the location, giving this place an even more of a devilish nature.
5. St. Augustine Lighthouse
As if St. Augustine is not already haunted enough, this is apparently the most haunted lighthouse in the United States. 
We may pick enough courage to visit this place one day, but that day is not today. First, we'd like to mention that St. Augustine stands as the oldest city in the state, which already gives it the eerie credit. Second, a lighthouse in St. Augustine looks scary before you even pay for the ticket to get in. Third, the black stripes feel like a testimony to many brutal deeds that happened inside.
The history of this place is fragmented in different inquisitions, British colonies, Spanish colonies, Native American prisoners. Many unusual killings and accidents were reported over the years. Daughters of one lighthouse worker were drowned in a cart that appeared to roll into the water on its own.
On the light side, visitors can enjoy the view after climbing 219 steps to the top. The view is mesmerizing and definitely worth the trip if you're a fan of heights. If you visit the eerie lighthouse, however, you may also hear footsteps, laughter and feel the general presence of foreign bodies.
Disclaimer: Florida is home to many other haunted sites, and we will explore them throughout July and August.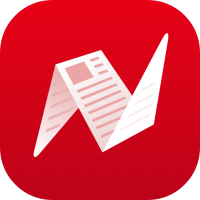 This is original content from NewsBreak's Creator Program. Join today to publish and share your own content.