Tacos are a delicious Mexican dish that is loved by many. These small tortilla shells are stuffed with meat, cheese, and vegetables in a perfect ratio that will blast your palate.
How many tacos are enough tacos? Seriously. The satisfying number of tacos rivals Pi ("​π"). You know, that number with neverending decimal digits. Imagine if you could order a never-ending portion of tacos. Imagine.
If you're in Miami, we have good and bad news for you. Miami has plenty of taco joints, making it almost impossible to find which place serves the tastiest ones.
Miami Beach is a taco lover's dream. The following places are the reason why:
1. Dulce Vida Mexican Restaurant (642 6th St)
"Compact destination serving breakfasts, tostadas & tacos in down-to-earth surroundings."
Dulce Vida Mexican Restaurant is the best taco restaurant in Miami Beach. It's a small restaurant with good food. The location is great if you're staying in Miami Beach and want an authentic taco experience without going too far out of your way.
Customer review: "The best tacos ever !! Just like they make them in Mexico very authentic! The place is super cute and clean I'm in love." -- Gissenif Borrego
2. Naked Taco (1111 Collins Ave)
"Traditional & creative tacos & Mexican fare & provocatively named drinks in a splashy setting."
If you are looking for great taco food or just want to try something new, this taco joint is sure to please your taste buds. The best taco restaurants have a special kind of creativity to them - it makes eating taco more fun! Plus, everyone loves good taco restaurants, so Naked Taco is a win.
Critic review: "A feverish Mexican dream of fried-chicken tacos, tequila, and murals of buck-naked Día de Los Muertos girls from chef Ralph Pagano. -- UrbanDaddy
3. Huahua's Taqueria (1211 Lincoln Rd)
"Inventive Mexican tacos & more dished till late at night in a small, casual spot with a large patio."
Huahua's Taqueria is the best taco joint in Miami Beach because it has its own unique Mexican flavors. They are also open until late at night, so you can get tacos whenever you want! The staff at Huahua's are always friendly with customers, and they make sure all your needs are met when you order food here.
Critic review: A cozy, laid-back taqueria with fried chicken tacos and Mexican beer from Haven's Todd Erickson. -- UrbanDaddy
4. Mama's Tacos (710 Washington Ave)
"Easygoing option whipping up Mexican classics such as burritos, tostadas & tacos, plus margaritas."
Mama's Tacos is an easygoing restaurant that serves Mexican classics such as tacos, burritos, and tostadas. They also have some of the best margaritas in South Florida, which are a perfect way to wash down all the tasty tacos they serve.
Customer review: "Great music, service, and even better food led to an overall great night!" - Penny Saver
5. Alma Mexicana (1344 Washington Ave)
"An unassuming atmosphere for familiar Mexican dishes such as tacos & carne asada."
Alma Mexicana is the best restaurant for tacos because it has a great menu that includes not only tacos, but also other Mexican dishes. Alma Mexicana has a welcoming ambiance, so it's the perfect place to get a portion of heavenly tacos.
Customer review: "Food was amazing! The prices are unbeatable! This restaurant is a must-eat if you're in Miami Beach!" -- Alma Rodriguez
6. Taquiza (1351 Collins Ave)
"Small, warm spot with a large patio serving authentic Mexican tacos, elote & cold beer."
Taquiza is one of the best places to go for tacos in Miami Beach. The perfect taco starts with two corn tortillas that are soft, warm, and lightly grilled. The taco is then loaded with your choice of meat, lettuce, onions, and herbs.
Customer review: "Some of the best tacos I've had A++" - Veronica Diaz 
Critic review: "A casual taco shack from an Eating House alum that's slinging up carnitas tacos, avocado paletas, and the icy beer that goes with it." -- UrbanDaddy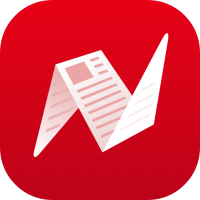 This is original content from NewsBreak's Creator Program. Join today to publish and share your own content.