Have you visited any of these places yet?
Miami is known for its tropical weather, Miami Vice-inspired fashion, and Miami Dolphins football games. One of Miami's most famous attractions in Miami Beach and one of the reasons it draws so many visitors is because of its world-class hospitality.
Miami Beach has a wide variety of cuisine to offer, from upscale French bistros to local Cuban eateries. Both customers and critics love these places. One Miami restaurant that offers something for everyone — including Miami's signature drink: margaritas! We have compiled a list of favorite margaritas in Miami Beach.
1. Tequiztlan Mexican Restaurant and Tequila Bar (1884 Bay Rd)
"Mexican fare & a lineup of margaritas in a lively, hip cantina with artsy & industrial flair."
In Miami Beach, there are a plethora of places to get margaritas. Some are better than others, but if you want the best margarita in Miami Beach, Tequiztlan Mexican Restaurant and Tequila Bar are your spot. The cantina has an artsy flair with lots of circular booths that make for perfect conversation circles.
Customer review: "Had the absolute best queso I have ever had in my life. Had some of the best margaritas I have ever had in my life." — Claybrook Sisk
2. Naked Taco (1111 Collins Ave)
"Traditional & creative tacos & Mexican fare & provocatively named drinks in a splashy setting."
Naked Taco is Miami Beach's most daring restaurant. This family-friendly Mexican cantina offers traditional and creative tacos alongside provocatively named drinks. Get off your Miami vacation spot on 11 Collins Ave at this unapologetic taco joint.
Customer review: "The best margaritas in Miami beach at a reasonable price. The service was also incredible." — Kendall Schmalz.
Critic review: "A feverish Mexican dream of fried-chicken tacos, tequila, and murals of buck-naked Día de Los Muertos girls from chef Ralph Pagano." — UrbanDaddy
3. Oh! Mexico (1440 Washington Ave)
"Corner eatery turning out traditional Mexican fare plus margaritas & micheladas in an ornate space."
The Miami Beach location of Oh! Mexico offers a variety of Mexican dishes, including tacos and burritos. They also have an extensive list of margaritas that will quench your thirst on these hot Miami days while you enjoy the sun and sand.
Customer review: "Best mango frozen margarita I've ever had!!" — Meags Holt
4. Huahua's Taqueria (1211 Lincoln Rd)
"Inventive Mexican tacos & more dished till late at night in a small, casual spot with a large patio."
This Miami Beach taqueria is a true gem, featuring inventive Mexican tacos and more on the menu, plus refreshing margaritas in flavors like cucumber-lime or watermelon. The large patio offers plenty of space to enjoy these delicacies."
The best part about Huahua's Taquería? You've guessed it. Margaritas.
Critic Review: "A cozy, laid-back taqueria with fried chicken tacos and Mexican beer from Haven's Todd Erickson." — Urban Daddy
5. Taquiza (1351 Collins Ave)
"Small, warm spot with a large patio serving authentic Mexican tacos, elote & cold beer. It serves some of the best Margaritas in Miami."
Taquiza is a small, warm Miami Beach restaurant with an outdoor patio serving authentic Mexican tacos and margaritas. The food here is delicious! Margarita prices are reasonable as well. If you're looking for great afternoon fun, this is the place.
Customer review: "Best pitcher of margaritas on South Beach!"
Critic review: "Taquiza is a rare affordable spot in South Beach that also makes some of the best tacos in the city." — Ryan Pfeffer
In conclusion
Miami Beach is a popular yet expensive vacation destination in Miami. Miami's weather gets unpredictable hot, so it's advisable to carry extra sunscreen and be careful with sun exposure. Relaxing on Miami beach during summer was voted as one of America's favorite pastimes, according to Forbes magazine.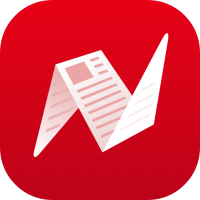 This is original content from NewsBreak's Creator Program. Join today to publish and share your own content.