Miami's Beach is known for being the hotspot of South Florida's tourist attractions.
The place is full of playful sound, luxury cars, and chiseled summer bodies. Miami Beach is unique, but the most unique part lies South of Fifth. The place brings some of the best Nightlife in the world.
If you're looking for a sophisticated night out in Miami or just a spot for day drinking, we've got you covered. Just head south of Fifth Street and try one of these top cocktail bars. They'll make sure your evening goes off without a hitch.

1.The ScapeGoat (100 Collins Ave)
"Rustic-chic tavern in snug confines offering a wide selection of whiskies, craft beers & cocktails."
The ScapeGoat is almost a 24/7 facility. In fact, the bar starts serving drinks at 5 a.m. and stays open until 3 a.m. every day. This is one of those bars that will take your breath away with its incredible drinks, friendly bartenders, and gorgeous atmosphere. It's a bit off the beaten path from Miami beach yet it still manages to attract a lively crowd with its unique style and amazing menus. Plus, their prices are more than reasonable.
Critic review: "The ScapeGoat is a very small cocktail bar in South of Fifth that can get rowdy on weekends, but is pretty chill during Happy Hour." — Ryan Pfeffer
2. Minibar (418 Meridian Ave)
"Fresh, mid-century lounge with a sexy, contemporary twist located in the quaint Miami Beach's South of Fifth Are."
Minibar is the best cocktail bar south of Fifth. It's small, it's intimate and they have a fantastic menu. This space brings a cool feel of hotel vibes and lowkey bars. The drinks are creative without being pretentious and the service is always prompt and friendly. But don't take my word for it — check them out for yourself.
Critic review: "Minibar is a little hotel bar in South of Fifth that has a good happy hour, some outdoor seating, and fantastic wallpaper." — Ryan Pfeffer
3. South Pointe Tavern (40 South Pointe Dr)
"Cozy cocktail bar serving diverse spirits, craft beers & wine, plus ceviches, charcuterie & more."
The South Pointe Tavern is the perfect place if you're looking for a fun bar to get some drinks and food. The bartenders are all knowledgeable and make sure your drink comes out right every time. They also have a huge selection of Mexican delicacies, so there's no shortage of great choices.
Customer review: "Amazing food and drinks! We went there three times while in Miami. We had the Mexican bowl, ceviche, tacos, and the quesadilla. Everything was very good. And the service is good too." —  Kadja
4. Swizzle Rum Bar & Drinkery (1120 Collins Ave)
"Fashionable late-night bar offering international eats, craft cocktails & an extensive rum menu."
Swizzle Rum Bar & Drinkery is a favorite crossroads for locals and tourists alike. This bar has been serving up delicious cocktails for years. The bartenders are always friendly and knowledgeable about their product offerings, so it's easy to find your perfect drink with no fuss. They've also got an extensive menu that offers something for everyone- from beer lovers to wine drinkers who want something different than your average chardonnay or cabernet sauvignon. You'll be sure to find a new cocktail lover among the regulars here, too.
Critic review: Swizzle is a dark, cozy bar inside South Beach's Stiles Hotel, and the drinks are really delicious. — Ryan Pfeffer
5. Orilla Bar & Grill (426 Euclid Ave)
"Stylish, plant-filled venue spotlighting steak & seafood dishes, plus wine & creative cocktails."
If you're looking for a place that can offer you up a great cocktail and some good grub, then look no further than Orilla Bar & Grill. Their bartenders make some of the best cocktails South of Fifth. You'll feel right at home with the welcoming atmosphere and friendly staff.
Critic review: "Orilla is a pretty Argentinian restaurant inside Urbanica The Euclid Hotel. It's a good spot to share some small plates and has cocktails." — Ryan Pfeffer
6. Sweet Liberty Drinks & Supply Company (237 20th St suite b)
"Classic & unique cocktails are paired with American bites like lobster rolls at this hip haunt."
Sweet Liberty is a place where people know how to relax and have a good time. The ambiance is great with cozy seating areas that are perfect for meeting friends or making new ones while you sip on your signature bourbon ginger beer or custom-made martini straight from the bar. Sip by sip you'll feel like you're getting a real taste of Miami Beach.
Critic review: "Sweet Liberty Drink & Supply Co. in South Beach is where to go for good bar snacks and to day drink." — Jon Peltz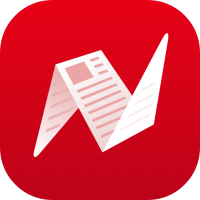 This is original content from NewsBreak's Creator Program. Join today to publish and share your own content.