Miami's housing market is a sizzling volcano. The prices are so hot, some don't even dare to browse Zillow anymore. Warning. Your screen might burn.
Home prices soared, partially due to low-interest rates and the plan to pent-up demand. Millennials are looking to become first-time homeowners. And what a timing to do so. First, the great housing crash of 2008 left them out of the American Dream, and now, when they finally can afford a home, the economy is acting strange again.
Median home prices have almost doubled in recent years. Year-over-year growth has been 23% on average. Miami-Dade County is posting double-digit growth in its monthly reports.
Miami's housing market is overvalued by 13.18%, according to Florida Atlantic University's professors, Ken Johnson, Ph.D. and Eli Berecha Ph.D
However, if you're a first-time owner who thinks long-term, then you don't care about market swings. As long as you can pay your mortgage, you should be fine. Stay cautious, but don't forget to live your life.
What's the best place to settle in Miami?
The Magic City is not lacking beauty and good times. The same is true with beautiful neighborhoods where your families can raise kids and enjoy late-night dinners. Fun and family should come together in the same sentence.
Miami knows what to offer
Edgewater ranks A+ on Niche. The area is enveloped with zip codes 33127, 33132, and 33137. Young professionals can enjoy a stable environment, effective law enforcement, and accessibility to major public services.
From Biscayne Park to NE36th Street, the area overlooks the beautiful Biscayne Bay, standing just a short ride away from Miami Beach. You can find everything from Walgreens to Montessori Kindergartens. Restaurants and bars? We'll, Edgewater is one of the best places in Miami for nightlife.
While the neighborhood is fun, it never gets too crazy. Young professionals, families, and other millennials love to have it all, while not paying the premium of South Beach or god forbid, Manhattan. Edgewater is still affordable and safe.
The four zip codes are home to almost 12,000 people. Residents enjoy a dense urban feel where most rent their homes. Public schools are above average, and other services are readily available. The median home price is pegged at $312,093, according to Niche. On the other hand, Realtor finds the real median price moving closer to $445K.
However, the prices have soared in recent months. You may not get the same rate if you try to buy today. Luckily, the rent has stayed relatively stable. A family flat would set you back some $1,800, which is fairly decent for an upscale Miami neighborhood overlooking the bay.
As with all great neighborhoods, the best thing about Edgewater is its residents. Most are above-average earners who chose to rent instead of owning a home. In fact, 75% or more Edgewaterians rent. Almost a third of them hold a high education degree such as a Master's degree. Another 31% has a Bachelor's or a similar degree.
Some 15% of residents are actual families with Children. Edgewater is not a suburban block of houses and driveways but a place that provides the best of all worlds. Diversity is another great strength of this place. You can expect demographics of all kinds to interact respectfully with one another.
Edgewater is a fantastic place for millennials in Miami. The city has all the amenities you could hope for and more. It's also an affordable place to live and work because of its location on the bay, with lots of waterfront property available at low rates. All these factors combine into one great destination that should be considered by anyone looking to move here or start their own business in South Florida.
Disclaimer: This is not investment advice. Please read it as an informative piece written from the latest housing data. Don't base your home-buying decision on a single article.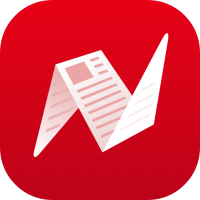 This is original content from NewsBreak's Creator Program. Join today to publish and share your own content.