Miami is one of the most fascinating cities on the planet. Some call it the capital of affluent Latin America, others see it as the Spring Break destination of the century. Either way, Miami is the place to be.
"Even if you feel safe, you're never safe" is somewhat of a motto in Miami's most dangerous neighborhoods.
Liberty City and Little Haiti
Comparing crime statistics is gruesome. However, two of Miami's zip codes come toe to toe in terms of violent incidents, assaults, property crime, and other forms of transgression.
Let's start with Liberty City, also known as Modal City. Miami-Dade County government refers to zip codes of 33127, 33142, 33147, and 33150 as Modal City, while locals call it Liberty City. The neighborhood stretches North to NW 79th Street and the Airport Expressway to the South. NW 27th Avenue borders the West, and Interstate 95 marks the end of the East.
Liberty City suffers 223% higher crime rates compared to the national average. Violent crimes take the forefront with 406% higher than the national average. If you walking down any of these streets, you have a 1 in 13 chance of becoming a victim.
The crime has only grown over the years.
Liberty City's total crime rate is 8,259/100k, according to the FBI. The number marks a 2.3x higher rate than the average for the whole state, which is roughly 2,489.
The situation is perhaps the worst in the streets south of Edison Center and all across Little Haiti, which continues across zip codes: 3318, 3317, 33150.
Residents say to be careful if you're driving through or visiting anywhere in this area, especially if you're not familiar with the local problems. The flea market is a hotpot of picketing, mugging, and robbery. Tourists are advised to stay away, at all costs.
Housing is a big problem across these areas. The lack of public services and sensible development does not make this living situation any easier.
The situation is getting better shared an anonymous resident on Niche boards.
"Liberty city has the potential to be a family-friendly neighborhood. Unfortunately, we lack police coverage, due to a shortage of police in the area. The public school system could be better, we have lost many of our dedicated teachers, because their salary does not support the cost of living. Therefore, teachers are forced to relocate to others areas that pay more. The location is great because the commute time is short. We are fortunate to have several shopping centers in the area, as well as several forms of public transportation. Such as the public transit bus that's runs 24 hours, and even the metro rail, and in some areas free trolleys."
The median income in Liberty City is $31,186/year, according to Niche. Less than 3% of the local population has a Master's degree or higher, with 7% with Bachelor's credentials.
Almost 30,000 people call Liberty City home, but this home is a planet for itself. Many residents of these zip codes have never been to Miami Beach.
If you drive 10 minutes east from Liberty Square, you'd enter a totally different world. Hot bodies would sip on Margaritas and Pina Coladas. Life would feel different, less dangerous, and more easygoing.
However, Modal City could completely change its face in the next few years.
Climate Change is gentrifying the most dangerous parts of Miami
Rising sea levels are forcing investors to think twice before buying a waterfront property. Liberty City is attractive for new property development because of its high elevation. If Miami sinks 3–4ft in the next couple of decades, Little Haiti and Liberty City are set to become affluent parts of town.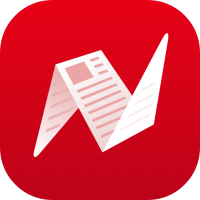 This is original content from NewsBreak's Creator Program. Join today to publish and share your own content.