San Antonio is known for its delicious Tex-Mex cuisine, but what about the vegan options?
San Antonio is home to some of the best vegan restaurants in Texas. If you're a vegan or are looking for a new restaurant, look no further than these fantastic eateries.
San Antonio makes it easy to be a vegan when you're on vacation. And if you live there, you probably already know about all these plant-based menus.
1. Viva Vegeria (1422 Nogalitos St)
"A vegan, gluten-free menu of Tex-Mex eats & baked goods served in colorful digs with a garden."
Viva Vegeria on 1422 Nogalitos St is an excellent spot for vegans because
It's hands-down one of the best vegan Mexican food spots you can find in town. They have an extensive menu of delicious items that will appeal to everyone — even your meat-eating friends. If you're looking for a beautiful garden and the best of Tex-Mex food, Viva is the place for you.
2. Green Vegetarian Cuisine — Alamo Quarry Market (255 E Basse Rd)
"Chill eatery doling out vegetarian & vegan versions of everyday dishes in funky, industrial digs."
You can find one of the best vegetarian restaurants in town at 255 E Basse Rd. The restaurant is ideal for vegans and offers a variety of tasty dishes to choose from. You'll love Green Vegetarian Cuisine if you're looking for some fantastic vegan cuisine that will leave your taste buds feeling satisfied.
3. Earth Burger (Park North Shopping Center NW Loop 410)
"Upbeat fast-food joint supplying vegetarian burgers & sandwiches, with a drive-thru & vegan options."
Earth Burger is a fast-food restaurant in the Park North Shopping Center on NW Loop 410. They offer vegan options for those looking to go meatless, and their menu includes all of your favorite burger toppings: from cheese curds to bacon!
The Earth Burgers at this location are perfect when you're craving some vegetarian food but don't want something that's too healthy or bland like salads — plus they've got an order window so customers can pick up their meal without having to get out of the car if desired.
4. Señor Veggie (620 S Presa St)
"Low-key, colorful BYOB eatery featuring an eclectic menu of organic, locally-sourced vegan eats."
There is a wonderful vegan restaurant located at 620 S Presa Street. With Señor Veggie, you are sure to be satisfied with the variety of dishes that they offer. Señor Veggie is a vegetarian and vegan paradise because it offers an extensive menu of items that can suit any type or genre of cuisine one might enjoy. 
The dining area has plenty of space to accommodate large parties and small ones without feeling cramped — so everyone will feel comfortable during their meal. The best part? Bring your own wine to the party because Señor Veggie is that kind of a BYOB place.
5. Green Vegetarian Cuisine (10003 NW Military Hwy)
"Eco-friendly spot serving a wide range of vegetarian, vegan & kosher fare in a bright, buzzy space."
If you're a vegan who loves to try different foods, then Green Vegetarian Cuisine on 10003 NW Military Hwy is just the perfect place for you. This vibrant restaurant has impressive menu selections that are made with fresh ingredients and without any meat or dairy products.
You'll never have trouble finding something delicious to eat — and it may even be healthier than your usual favorite foods.
6. Pharm Table (611 S Presa St Suite 106)
"Charming, cozy restaurant serving market-fresh, health-conscious lunches with vegan & paleo options."
Pharm Table on 611 S Presa St Suite 106 is a fantastic spot for vegan lovers! The food at Pharm Table not only tastes great, but it's also good for the body and soul. There are plenty of delicious options that will help you meet your daily nutritional goal without any guilt or regret. Discover the best vegan cheese and a selection of paleo dishes that are bound to excite any taste buds.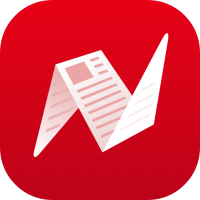 All quotes are pulled from restaurants' websites.