Can vegans enjoy a carefree vacation with no worries of finding food to eat when visiting Galveston?
Galveston is an island city in the state of Texas that has a rich history and culture. It's also one of the most popular vacation destinations on the Gulf Coast for its year-round warm weather, miles of beaches, and lively nightlife.
We have dug up the best restaurants and other food spots to visits if you prefer to get a quick plant-based bite. Before we dive into the list, we have to stress out that none of these places is exclusively vegan but serves vegan food.
1. Gypsy Joynt  ( 2711 Market St)
"Beads, flags & live music lend a hippie vibe to this family-owned American comfort food mainstay."
Gypsy Joynt on 2711 Market St is a great vegan spot because of its delicious and affordable food. Everyone can find something to order from their menu no matter the food preference. The laidback vibe plays well with a vacation mood for many, making Gypsy Joynt one of the most popular places on the island.
2. Mosquito Cafe  ( 628 14th St)
"Fast & casual American eats with an eclectic touch served in an 1870s building with a sunny patio."
The Mosquito Cafe is a wonderful place for vegans because they have plenty of vegan options available. Even though it's not an exclusively vegan spot, you may find some of the best plant-based food around. Bring your friends who eat meat and other animal products because there's something for everyone at the Mosquito. The place brings a dash of Galveston's history because of its iconic patio.
3. Eatcetera  ( 408 25th St)
"Elevated sandwiches, soups & salads, plus beer & wine, presented in a cozy, contemporary space."
At Eatcetera, you can make most of the menu items vegan-friendly. The staff is beyond accommodating, and the food is just delicious. The menu starts with various healthy and nutritious meals for everyone, and vegans have additional options to customize each dish to their liking.
4. Lolo Kai Smoothies and Wraps  (528 23rd St)
"Smoothies, wraps, bowls & other health-minded cafe fare, served in chill digs with a tropical vibe."
Lolo Kai Smoothies and Wraps in Galveston is a fantastic spot for vegans because of its extensive menu of nutrient-dense options, including vegan dishes. This place offers organic juice cleanses, detox treatments, smoothies made with fresh fruits like pineapple or mango. Lolo Kai is the perfect pre and after-party place when you need a vitamin bomb to get your body back on track after a fun night of partying. Whether you're looking to find a new way to refuel after your workout or just want an afternoon snack on the beach, Lolo Kai has got you covered.
5. Salsas Mexican Restaurant  (4604 Seawall Blvd)
"Local eatery featuring a large menu of south-of-the-border favorites accompanied by gulf views."
Salsas Mexican restaurant, located at 4604 Seahill Boulevard in Galveston, offers an expansive menu with vegan options like nachos and tacos, which are perfect for any meatless meal. If you're looking for a big meal that won't leave you hungry, then this is your spot. 
With all the choices available to you when picking out your favorite dish from Salsas' extensive menu that includes everything from quesadillas to enchiladas, it can be hard to choose just one option. If you're vegan, you can modify and ask the staff to take out all the animal products from certain dishes. Salsas Mexican is just the best spot for anyone looking to order a proper portion and leave happy.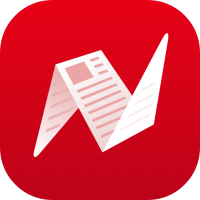 All quotes are taken directly from restaurants' websites.