Work is Not a Place. It's Something We Do — And Other Plot Twists
The commute was always the worst thing about having a job. I hated waking up early, getting ready, and then rubbing shoulders with random strangers while being late for my 9 am. Then, you finally get to your designated office chair and waste an entire hour chatting to your colleagues while trying to postpone actual work by every second you can muster without getting fired.
For me, work was always a place you go to. It happened outside of my life.
The plot of many twists and churns
The pandemic has twisted the world-life perspective and left people feeling cheated, tired, and frustrated. You can't bend worldviews without cracking a few beliefs.
Shifting fundamental world views is not an easy feat. You can't just wake up one day and decide your image of the world is different. Your inner drive, philosophy, and everything that makes life meaningful have been carefully layered into your psyche. Your whole upbringing shaped who you are, so much so that you didn't even question why you did some of the most fundamental things in life, like rushing to work Monday-Friday.
I grew up listening to work-life gurus parroting the same mantra of keeping work at the office. "Don't take you to work home. It's unhealthy," or something along these lines.
So, I'd always leave work where it belonged to. At the office.
What happens when work comes knocking at your doors and moves in for longer than a fortnight?
Now you have a designated roommate who's not just a roomie. You don't kick-off and play table tennis on Sundays. The bloke is actually responsible for paying the rent, and groceries, and your credit card debt. It's the main source of income, and you can't just kick it out. You can't stage a phony call and say you have to leave in 10 minutes. Your Uber is not here. I'm sorry.
You're dazed and confused. You're kicking and screaming while compulsively ruminating 102 reasons why your life is out of place. It's the pandemic. It's your childhood. It's your partner that's not that exciting of a person anymore. It's the bank. It's the landlord, and it's the Democrats, Republicans, and Donald Trump. It's Mark Zuckerberg, Bill Gates, and that reptile Bezos. These men shake your life in their fists and throw you accord the board like dice at a craps table. Whoever wins, it's not going to be you. You've already lost.
The impediment of doom is the only way out. You refuse to adopt, change or otherwise get on with the new reality. You dream of getting back to "normal."
This new world is not for you. You haven't just invested a huge chunk of life on something that is not true. You can't accept that everything you know has changed. So, you wave it all as a lie, conspiracy. It's just not true because you know better. How? Don't ask. You just know. Every cell of your body screams in unison that whatever this is, it surely isn't your life. No, you were building something else.
So, you're waiting for the day to go back to work and resume the pre-pandemic world that worked for you. Things weren't peachy, but they were bearable. You know your way around the block. You know that block was there for a purpose.
But where is that purpose now?
You can't differentiate work from life.
You can tell the good from the bad.
You feel miserable and anxious.
You can't see your life in 10 years
You can't escape.
You can't pluck and pack every idea into a designated compartment because your boxes are being reinvented in front of your eyes.
The boxes are shuffling, and you don't know what you'll get. Nobody knows. What's keeping you miserable is the idea that you know what life is. It's the idea that tells you just because you go to school and have finished a course; you are now a master of things. But what if things change, and life becomes just one ball of the chaotic mess that's not good or bad.
You don't just go to places, places also live in you
What happens if you don't accept that work is not a place anymore? You can do most of your work remotely. Your doctor can check you up over Zoom and write a lengthy prescription. Your therapy is now online. Your colleagues live inside your phone. The manual labor and services will soon become the next big thing that can be run from afar.
The only question here is: will you get with the times or try to reminiscence to a point in time where you thought you had a grip on the world around you?
Before you give yourself an answer, remember one thing. Your past safety was just an illusion. If it weren't, you wouldn't be reading this story right now. You'd still be going to work and dreaming of your next vacation.
And then comes the follow-up. Can you help build the next illusion where things will start making sense for you once again so we can all crack on in peace?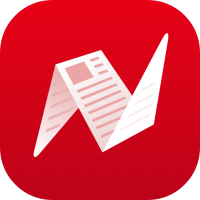 Photo Licensed © MoreVector on Adobe Stock