With so many great plant-based restaurants popping up all over New York City, you can enjoy delicious dishes without sacrificing your beliefs. I'm talking to both sides. Whether you're vegan or not, plant-based food has made a case to become a standalone food outside politics and cultural pressure. 
Vegan food is becoming a dining-out option for many, even meat-eating enthusiasts. These dishes are not just plant-based, but also ridiculously tasty, and healthy. I'm not vegan, but I sure enjoy falafels and other plant-based bites from time to time. Vegan food in Brooklyn offers something different from the standard American diet.
Reasons to definitely grab a quick vegan bite in Brooklyn
Brooklyn is one of the trendiest boroughs in New York City
The vegan scene in Brooklyn is thriving like never before
You can even find places that exclusively serve vegan food while being conscious about our planet
Brooklyn is full of quick vegan bites that you can get on the go
Why is vegan food becoming increasingly popular?
Veganism is a lifestyle that excludes the use of any animal products, including meat, eggs, dairy products, and anything else that comes from an animal. 
The vegan diet has been proven to be life-saving for some people
Vegan food in Brooklyn is affordable and easy to find
People are starting to realize how much they're actually contributing to climate change by eating meat (much more than driving cars!)
Full Disclosure: I'm not a vegan, but I enjoy eating vegan food.
1. Modern Love (317 Union Ave, Brooklyn)
"Elegant plates of vegan comfort food served in a charming cafe with modern-meets-retro decor."
Brooklyn is known for its diverse cultural offerings with plenty of vegan choices. If there is one best place to find vegan comfort cuisine in this borough's eateries, then that's surely Modern Love. It's a popular destination among locals because they serve up some tasty vegan dishes in the true spirit of Brooklyn's retro charm.
2. Bunna Cafe (1084 Flushing Ave, Brooklyn, NY 11237)
"Bustling outpost provides Ethiopian vegan fare, cocktails & regular events in a low-lit dining room."
The Bunna Café is a fantastic Ethiopian spot in Brooklyn that provides great food and atmosphere.
The Bunna Cafe has become one of our favorite places to go out for brunch or dinner. The ambiance here perfect for a romantic dinner and cocktails over some vegan delicacy. It's spacious enough so you can also come alone without feeling awkward. Bunna Cafe has something for everyone.
3. Champs Diner (197 Meserole St, Brooklyn, NY 11206)
"Vegan baked goods & comfort-food items served in a retro diner setting."
You'll find some of the tastiest vegan pastry in Champs Diner, a retro plant-based restaurant in Brooklyn. While Brooklyn doesn't miss retro places, Champ is surely at the one everyone should visit — vegan or not. 
4. The VSPOT (156 5th Ave, Brooklyn, NY 11217)
"Low-key cafe serving vegan, kosher & gluten-free dishes with Latin accents."
There's no other place like the VSPOT. Sure, you can go to a vegan restaurant in Brooklyn but none will compare with this low-key spot. The Latin cuisine mixed with sustainable and affordable plant-based ingredients brings the best of both worlds to your plate. If you're looking for an intimate date in a place that not many people know, take your crush to VSPOT.
5. Next Level Burger Brooklyn (292 Ashland Pl Brooklyn, NY )
"Quick-serve spot for vegan, organic burgers, hot dogs & shakes inside Whole Foods Market 365."
You don't really have to sacrifice taste or comfort if you're vegan in NYC today. You can enjoy almost any cuisine with a vegan twist. Plant-based food is valuable in and of itself, and without its meaty counterparts. And yes, you can enjoy beyond delicious burgers and anything from fast-food selections.
When it comes to healthy, plant-based cuisine that's quick and easy, there are few places as reliable or innovative as Next Level Burger. They've got a combo of creativity and convenience on their side, and it's beyond delicious. 
If you're reluctant to try vegan food, then go for a round of burgers to see what the fuss is all about.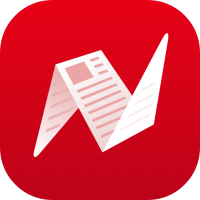 Quotes come directly from restaurants' websites.