Austin is a hotbed for vegan and vegetarian restaurants. 
Austin is also one of the most vegan-friendly cities in America. Even though Austin may sound like the most unlikely place to offer some of the best plant-based food, the city's downtown actually has a thriving vegan community. Austin offers an abundance of restaurants to choose from, with everything from fine dining to quick vegan options.
If you're looking to go meatless in Austin, we've got you covered with the five best spots to grab a vegan bite in the capital of the Lone Star state.
Full disclosure: I'm not vegan, but I'm really enjoying vegan food lately.
Reasons to definitely grab a quick vegan bite in Austin
There will be new and exciting foods for you to try
You can eat healthily and feel marvelous.
Take a break from mainstream food and try something new
Why do more and more people choose to go vegan every day?
Vegan food is light, easy, and tastes amazing (it's not just a salad anymore)
Cleanse your body and the environment 
Live longer with fewer health problems
 Veganism is simple as removing meat, dairy products, and eggs from your daily consumption. 
People who eat vegan are healthier, happier, and more eco-conscious
Meatless Mondays are a perfect start to try out eating less meat
The meat industry makes for 14.5% of total CO2 emissions (much more than motor vehicles)
Here are top spots to grab a quick vegan bite in Austin
1. Punch Bowl Social Austin (11310 Domain Dr)
"Lofty venue for bowling, karaoke, Ping-Pong & other games, with a bar for cocktails & comfort foods."
Punch Bowl Social Austin is a great vegan restaurant in Austin because they offer delicious, delectable plant-based dishes that are sure to please any palate.
Punch Bowl Social has been accommodating vegans with their incredible selection of meatless options, and not only do they make it easy on the stomach but also your wallet. They have an extensive beer list, full bar service as well as and an extensive cocktail list. You'll never be thirsty or hungry at Punch Bowl Social Austin.
2. The Vegan Nom (2324 E Cesar Chavez St)
"A variety of creative, plant-based tacos served from a funky food truck with outdoor picnic tables."
The Vegan Nom is the vegan spot for a quick bite in Austin. It also has some of the best vegan tacos and will give you a great 
Even though it's basically a witty food truck, the Vegan Nom is also a one-of-a-kind plant-based establishment that caters to some of your most demanding needs. That includes vegans, vegetarians, those who are gluten or soy-intolerant as well as craving some fast food from time to time.
3. The Beer Plant (3110 Windsor Rd)
"Vegan gastropub with 40 craft taps serving hearty plant-based dishes in farmhouse-inspired digs."
The Beer Plant is a great vegan gastropub in Austin, not only because they have an extensive menu of delicious dishes that are all plant-based and animal-free but also the atmosphere is warm and inviting.
The Beer Plant has been on the radar of every beer lover in Austin for quite some time now. It's one of those places you need to try out even if you're a meat enthusiast. The selection of craft beer will also keep you coming back to 3110 Windsor Road.
4. Bouldin Creek Cafe (1900 S 1st St)
"Eco-friendly, bohemian cafe offering hearty meatless meals, coffees & a rotating monthly art show."
Bouldin Creek Café is the perfect vegan café in Austin because it's host to a range of events including art shows and live music. This cafe has become widely popular among vegans for its artistic vibe and impeccable selection of vegetarian dishes.
5. Citizen Eatery (5011 Burnet Rd)
"Bright, health-conscious cafe & full bar serving a 100% meat-free menu including all-day breakfast."
Citizen Eatery is one of the best spots for vegan food in Austin. The menu will satisfy even meat-loving carnivores, and the all-day breakfast will bring out a smile any time of the day.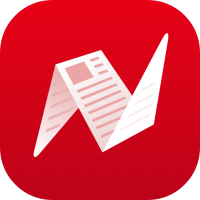 All quotes come directly from the restaurants' websites.
Photo by Ruth Georgiev on Unsplash