Let's be honest, who hasn't daydreamed about finding a job that pays you six figures? 
I know I have. But when you're actually looking for one of these jobs in Austin, it can seem like a pipe dream…or is it? Turns out there are some great jobs available right now in the area with salaries over $150,000!
That's right. You can still enjoy Barton Springs, Zilker Park, and Lady Bird Lake earning money from a high-end job.
Austin has the hottest job market on the planet
Elon Musk moved in recently, and so have a whole horde of tech megastars. Joe Rogan has set up his roots in Austin. He's opening a comedy club, reportedly. And countless other startups are popping every day. Venture capital is one foot in the door, and big international players are warming up to enter the scene. 
What happens when all these interests converge? Awesome jobs happen. Opportunities and better salaries happen. Your new car happens, and the price of your house goes up.
Austin's job market is in full bloom, offering better flexibility and more money.
1. Dental Telemedicine
Everybody needs a dentist. Your teeth affect every aspect of your life, from attractiveness to health. It better if you keep them in check. Young dentists know how many people need their service. Demand is staying the same throughout the pandemic, but the dentistry business is changing. 
You can now work remotely, without ever seen the patient in person and setting a schedule as you see fit. MomentMD, a Dental Telemedicine Provider is urgently seeking dentists, periodontists, and oral surgeons to fill in for remote positions in Austin, Texas. Salary? Austin's teledentistry company offers a starting pay of $100–$150 an hour, which translates to $200k+ for a minimum of $100 at standard 40hr/week. Teledentists usually offer consultations, assessments, and prescribe medicine.
2. Renewable Energy Consultant
MittGroup is looking for a senior consultant with a starting salary bid between $125,000 — $350,000 a year. Yes, the minimum is still in the 6-figure territory. Renewable energy is the undeniable future. If you're passionate about climate change and have experience in energy consulting, lookout for new opportunities coming your way. 
3. Python Experts 
Programming is a valuable skill. The logic of how systems work and interact can make your earning potential more flexible if something unexpected happens. But not all program languages are alike. Your 8th grade HTML knowledge can help you navigate a WordPress website, but nothing else nowadays.
Python, on the other hand, can help you earn a decent living and even build generational wealth if you wisely invest your money. Kizen, a tech startup, is looking for a technical python lead. Starting salary? Just a tiny $150,000–$300,000 a year.
4. Healthcare and Life Sciences Engagement Director for Customer Success
Customer Sucess (CS) is one of the most promising sales jobs. If you think the name Customer Success is a strange name for a job title, believe us it's real. The origin of Customer Sucess goes back to organized business itself, but the formal job position has started sometimes in the mid-90.
Customers Success managers take care of, well, the success of a client. You can become a CS manager in different companies and industries, but the most notable ones are at the intersection of sales, tech, and health.
SalesForce currently offers $158,000 a year for a Healthcare and Life Science Engagement Director. 
If you haven't heard of SalesForce either, then you're in for a surprise. The company has recently bought Slack in one of the most expensive tech deals to date and boasts $200+ billion in market capitalization.
Health, internet, and Silicon Hills
Have you noticed a trend? These jobs pay comfortable 6-figure salaries, they focus on tech and medicine, and they all barely existed only 20 years ago.
You can grab any of these positions, earn six figures and still enjoy your walks around Lady Bird Lake and picnics at Zilker Park. Austin is truly a place to be in 2021.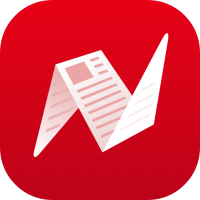 Photo by Liza Summer from Pexels