Work from home is better with a few plants around.
Having plants inside your home is can help you connect with nature during harsh lockdowns while making your space looks nice.
Plants have a positive effect on air quality. Having a plant in an indoor environment can produce up to 10x more oxygen than if there were none at all! Plus, their roots create extra humidity, which helps with dry skin and sinuses too. So basically — it's amazing for you AND good for the planet.
While it is true that some plants are easy to care for, there are plenty of others that require a little more attention. If you're looking for the best plant shop in New York City, then you will have many options to choose from!
The best plant shops in NYC: 
GRDN
Brooklyn Botanic Garden's Plant Shop
Noble Planta
Jamali Market
Green Fingers Market
Chelsea Garden Center
The Sill
1. GRDN
GRDN is a great plant shop because they have the best selection of plants in all of New York, and their prices are always competitive.
GRDN has a wide variety of imports as well as their own homegrown stock, which are always changing depending on what's blooming outside. But even if they don't carry your favorite flower or tree, there is always something for everyone at GRDN.
2. Brooklyn Botanic Garden's Shop
Brooklyn Botanic Garden's Plant Shop in New York is a great plant shop because you can get plants from all over the world. The staff is super knowledgeable, and they really know their stuff!
I love Brooklyn Botanic garden's plant store, not just for its awesome selection of indoor and outdoor plants but also for how approachable everyone that works there seems to be due to their expertise with gardening knowledge across different genera like ferns or palms as well as being able to give advice on what type of flowers work best were depending on whether it will be indoors or outdoors.
3. Noble Planta
Noble Plantas has a huge variety of plants. Although it may be difficult to get here during Manhattan rush hours, Noble Planta is worth going out for.
4. Jamali Market
Looking for a fantastic plant shop in lower Manhattan? In Jamali Market, you'll find all your ferns, succulents, and flytraps.
A fantastic market with a wide assortment of plants for sale. And it's right on the subway line too. The 23 street line is right behind the corner. You can't get more convenient than that when trying to decide what will thrive better indoors or outdoors.
5. Green Fingers Market
There's really no other place like it. Green Fingers Market in New York is great for finding plants and the perfect spot to get an armful of flowers on your way home from work.
The atmosphere at this plant shop reminds me time after time that there's nothing as calming, refreshing, or beautiful as nature itself.
6. Chelsea Garden Center
Chelsea Garden Center is a great plant shop because they offer hard-to-find plants, expert advice for your garden's needs and interests.
Their staff can help you to find the perfect solution in designing your indoor and outdoor spaces.
7. The Sill
The Sill in New York is a great plant shop if you're looking for something new and interesting.
The staff there are very helpful, knowledgeable about what's available, and they have some really good deals that'll give your garden or room an awesome makeover.
Green homes and spaces can make you feel better
Plants make people happy and calm.
Greener spaces lead to improved mental health.
Breathing fresh air helps make lungs healthier.
Plants help combat stress-related illnesses like asthma
Having plants around improves concentration levels.
Make your life greener
The inside of your home is better if you have plants.
Having a plant in the room can instantly make it feel more alive and pleasant to be there and make small changes like that visible at all times for anyone who enters.
New York City has every shop with every type of plant you could imagine. Plus, if you can't find what you want at one store, most plant enthusiasts and shop workers gladly share where to go next.
So whether it's a cactus or an indoor tree that'll brighten up your living or office space, these places have everything you need.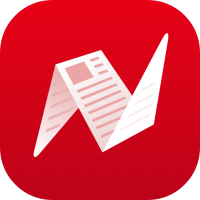 Photo by Sonnie Hiles on Unsplash