Austin is a great city for outdoor enthusiasts. With so many hiking trails, lakes, and parks to explore, it can be hard to decide what activity you want to do. We have put together a list of the 25 best outdoor activities in Austin so that you can plan your next adventure.
Austin is great hiking city for many reasons:
The city has a lot of great trails
You can hike in the hills and the plains
Austin has many easy trails on flat land
Fantastic for dogs, kids, or those just starting to hike.
The first thing to do is find a trail that suits the kind of activity and level you are looking for:
1. Barton Creek Greenbelt is perfect for beginners with no experience
Barton Creek Greenbelt is a fantastic start for beginners with little experience hiking. Barton Creek Greenbelt features an easy trail and it's probably the most popular trail in Austin.
The hike is about 8 miles long, and the trail has a lot of great spots to enjoy the scenery. It's also perfect for people who want to do some birdwatching or wildlife spotting along their walk, with plenty of opportunities to spot animals in this area. This loop can be done as an out-and-back route if you don't feel up to doing it all at once but still enjoy nature just outside your doorstep. Barton Creek Greenbelt Trail starts from Zilker Park near MoPac Expressway, so parking isn't too difficult either when visiting Austin trails that are close by downtown locations such as Lady Bird Lake Hike & Bike Trails.
2. Mount Bonnell is great for intermediate hiking levels
Mount Bonnell is the perfect place for a challenging hike that will leave you wanting more! It's not too hard, but it also not long or boring. 
Mount Bonnell in Austin offers intermediate-level hiking with views to die for and terrain ranging from flat ground to rocky cliffside paths. The summit of Mount Bonnell takes roughly 30 minutes, and it's less than a mile long. The reason why it's an intermediate hiking experience is because of its intensity. You can forget about sitting around for hours just waiting to find out if it's time to go home. Hiking in Monelli is great because of the wonderful scenery. Don't forget to snap a photo at the top.
3. River Place Nature Trail is for experienced and brave
River Place Nature Trail is a great location for avid hikers or nature lovers. The River Place Nature trail offers miles of natural beauty that will make you forget about your worries and feel like an explorer again! 
The hardy terrain features a waterfall and mesmerizing creeks and streams, so there's plenty to explore. The trail goes in a loop and is extremely self-intuitive. It's open all year round, and you can bring your dog too. You don't have to fear getting lost. However, plan for the day because the conventional walking loop is almost 6 miles long.
Extra tricks, tips, and challenges
Explore nature and spend time outdoors alone
Find peace in nature with no cell service
Get some exercise and fresh air at least once a week
Reflect on your problems and accomplishments over a hike
Hiking in Austin is the best
Enjoy a nice hike through the hills of Austin whenever there's an opportunity to go outside and explore — even if just for a few hours. One can't really understand what makes Austin so great without seeing some of its natural beauty first hand — especially since the city is surrounded by such wonderful nature here at every turn.
Hiking in Austin provides much-needed exercise after sitting at your desk all week and provides peace from city life while surrounded by nature; perfect if you need time away or want to clear your mind from the pandemic, economy, and political turmoil.
Final tip: Don't forget to bring water and snacks just in case there are no food vendors nearby.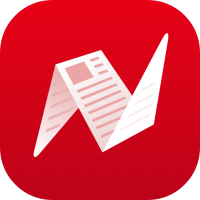 Photo by Vanessa Garcia from Pexels