Austin is one of the best cities in the world for live music. The city has an abundance of venues, but it's hard to know which ones are really worth going to.
You could spend hours searching online and still not find a definitive list of all the great outdoor venues that offer live music in Austin.
We've done all the work for you! 
Here are 7 of our favorite outdoor venues for live music in Austin, TX.
The Continental Club 
Spider House Ballroom 
The Mohawk 
Antone's Nightclub
Cheer Up Charlies
Auditorium Shores
Austin City Limits Music Festival
1. The Continental Club
The Continental Club is the best live music venue in Austin because it has hosted several incredible musicians from across genres.
The club was opened by Clifford Antone and managed over time to become one of America's most famous venues, playing host to legends like Stevie Ray Vaughan and Joe Ely. The Roling Stone Magzine proclaimed Austin's Continental Club as one of America's best clubs, making this place an iconic landmark for countless bands and live performers.
2. Spider House Ballroom
Spider House Ballroom is Austin's top live music venue because it brings vibrant and fresh talent to its intimate setting.
Spider House Ballroom offers a cozy atmosphere to enjoy some of the latest up-and-coming artists' tunes as well as established favorites while still being able to experience their sound quality without any added distractions from rowdy club goers.
3. The Mohawk
The Mohawk is a great live music venue in Austin because of its fantastic sound system, with good acoustics and an unforgettable atmosphere.
The Mohawk is hands-down one of the best places to see live bands perform; there's no other place quite like this gem on Red River Street. The stage at the front of the room gives you a perfect view from every angle while being just close enough that fans can get up and jump for joy without disturbing anyone else or getting knocked over by security guards. 
It sounds even better when they crank up their excellent speakers. 
4. Antone's Nightclub
If you're looking for a wild time in Austin, this is the best spot.
Antone's Nightclub has been a favorite live music venue for many Austinites. Musicians made it for musicians, and even if they don't have your band playing that night, there are always DJ sets or special events of some sort happening on any given day, at least every week. The club has a rich 40-year history of being one of the best nightlife venues in America.
5. Cheer Up Charlies
In a town full of music venues, it's difficult to find one that really stands out. 
Walking into Cheer Up Charlies is like walking back in time with the psychedelic rock posters and dimly lit stage lighting — but this venue has something extra. It feels simultaneously intimate yet sprawling-perfect for any show you could imagine! Plus, they have an awesome sound system, so you'll be able to hear every note clearly, even if your nose is pressed up against the barricade during those intense guitar solos from their resident live band.
Cheer Up Charlies is an LGBTQ+ venue that's super friendly to everyone.
6. Auditorium Shores
Auditorium Shores is a unique live music venue because it features the perfect blend of character and amenities. 
Discover great sound quality, all-new bathrooms with state-of-the-art fixtures for concertgoers' pleasure.
You don't have to be an avid Austinite to know that Austin has some killer venues when it comes down to events (and food trucks). But Auditorium shores really take the cake.
7. Austin City Limits Music Festival
The Austin City Limits Music Festival has been going on for over 17 years now, and it's one of the most popular festivals in America. The festival is originally inspired by KLRU/PBS music series called Austin City Limits. 
Today, Austin City Limited is a must-do experience for every nightlife fan who's living or visiting Austin.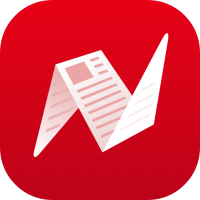 Photo by bobby hendry on Unsplash