How many people earn 6-figures in New York, London, Sydney, and other large cities?
Seemingly innocently, I've compared my wealth against the median, average, and real salaries in London, one of the most unaffordable cities on the planet. I'm probably deeply insecure. But I was wondering where I stand in the grand scheme of things. 
I felt like I earned good money last month, adding a few thousands of dollars on top of my already livable income. But then numbers and data humbled my ego (thankfully).
OK. I'm sharing the following numbers because I was truly left in ave. My European mind raced to "no, that's impossible," a number of times. 
The six-figures data and numbers across the English-speaking world. (Numbers are for pre-tax, gross estimates from various sources.)
New York
Every 1 in 8 New Yorkers is a millionaire.
Roughly 2 out of 5 New Yorkers make six-figures a year.
Some 12% of all New Yorkers earn 6-figure just from their salary.
New York is the wealthiest city on the planet, with 92 billionaires and 10k ultra-wealthy individuals.
London
Every 1 in 8 Londoners is a millionaire.
Roughly 1 in 20 people earn six-figure salaries.
London's median salary is $42k.
The city is home to 52 billionaires.
San Francisco
Every 1 in 3 San Franciscans earns 6-figures, according to tax returns.
Earning six-figures qualifies as low income in the Bay area.
Families need to borrow $2k to survive on a $100K income.
The net worth of $4.2 million is considered affluent.
The highest density of billionaires per square meter
Washington
Every 1 in 3 Washington residents earns a six-figure salary.
Washington is home to 233k millionaire households.
The median income is roughly $50k in Washington D.C.
Washington D.C. is home to 11 billionaires.
Hong Kong
Roughly 1 in 5 Hong Kongese earns 6-figures. 
Hong Kong has a million millionaires.
Every 1 in 7 Hong Kongese is a millionaire.
The average salary in Hong Kong is roughly $50k.
Hong Kong is home to 64 billionaires, the most after New York
Sydney
Almost 1 in 3 Sydneysiders earns 6-figure salaries
The average salary is roughly $70k in the city.
Almost 3 out of 5 households earn $2,500 a week or more.
The city is home to 30 billionaires. 
Sydney's combined wealth exceeds $1 trillion.
Singapore
Every 1 in 5 Singaporeans earns 6-figure salaries.
Singapore is home to 3,732 ultra-rich individuals (net worth of over $30 million).
30 billionaires live in Singapore in 2021
The yearly average salary is roughly $67,364
In perspective
The Covid-19 pandemic shrunk global wealth by USD 7.2 trillion.
The percentages of earners in different categories are changing slowly. Rich are rich, and poor are still poor. Less than 3% of the global population earns $100k or more. The average Romanian worker has to work for 9 years to earn $100k. In Marocco, a person needs 33 years to earn 6-figures on average. And in Monaco, an average person can earn more than $100 in 5 months.
If you have 3 friends in New York, there is a good chance all three of them are millionaires. You have a high chance of meeting 6-figure earners every time you walk down the streets of Manhattan or Brooklyn. 
London has more millionaires and fewer people earning 6-figures than New York, making it strangely more unequal than the richest city in America. Data doesn't lie. Almost 28% of Londoners live in poverty, compared to 16% of New Yorkers who are struggling to pay rent and buy food.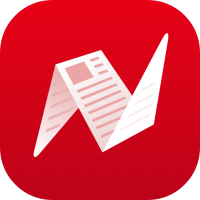 Sources: Average Salary Survey, Daily Mail, Statista, and HM Revenue and Customs.