Austin is a city in Texas that has an incredible amount of things to do.
The city offers plenty of activities for people who want to explore the outdoors, and there's also plenty for those who prefer staying inside. From hiking trails with beautiful views to numerous museums exploring everything from art, history, and science, Austin has it all, and then some.
Austin is the best city to start something new.
1. You will need a car
Having a car in Austin is an absolute must.
You can get around more easily than if you didn't have one, and it's not practical to rely on public transportation since the city has limited access and spots that are far from each other.
You can expect to pay less than $2 for a gallon of gas, which is currently priced at an affordable $1.89 in Central Austin.
2. The city is growing like crazy and traffic is getting worse by the day
Austin is a city one of the fastest-growing cities in all of America. Some say that you should visit here before it's too late. The influx of people weighing heavily on Austin's infrastructure that's not ready for thousands of new residents each month. The traffic is no joke.
3. Prepared to sweat in more than one way
Are you moving to Austin? Get ready for two things:
1) The heat.
2) People asking you if you're from Los Angeles (even though they already know the answer).
Prepare to sweat. While summer in Austin can be unbearable, the benefits certainly outweigh the negatives. However, stock on antiperspirants and deodorant sprays before moving to Austin.
4. You'll never be more than 10 minutes away from a barbecue or a taco joint
If you're looking for a place that sells delicious BBQ or tacos, there's one thing you don't have to worry about: where the nearest one is. Locals love breakfast tacos and afternoon barbecues on any day of the week.
5. If you're not into festivals, this might not be your city
Austin is often nicknamed the Live Music Capital of the World because it has hundreds of live music venues, and hosts major music festivals every year. So if you're a big fan of live shows then Austin may just be your city.
Think about the awesome nightlife.
6. Austin is the allergy capital of the world
Austin is a beautiful city, but the pollen in this place can be a killer.
You may not need to worry about allergies until you move here — then suddenly your sinuses are shutting down and making it hard for you to breathe during allergy season.
If you want to live in Austin, you should be aware that it gets pretty bad during Spring and Summer.
7. "Don't California My Texas"
Austin has long been a bastion of liberalism that is often called the blueberry in Texas' tomato soup. However, most residents don't like California's holier-than-thou social warriors and are afraid of losing Austin to the same mentality that made California unlivable.
Austin is already one of the most socially progressive cities on the planet.
Keep Austin Weird
Austin is a city that's not for the faint of heart. It's full of colors, boldness, and people who are passionate about what they do. This makes it an exciting place to live but also means that there are plenty of things you should know before moving here or visiting for the first time.
Austin is one of the fastest-growing cities in America. With a population that has more than doubled since 1990, this city of 790,000 people is now the 11th, but soon to become the 10th largest city in the country.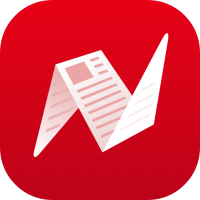 Photo by Megan Markham on Unsplash