Every week, I read articles that could have gone viral, only if the author paid more attention to the process.
You can think of this story as a customer's feedback for your content service. The following might sound generic, but it's actually the most overlooked writing advice.
1. Research, Never Skip the Research
If you don't research and you don't have extensive experience in the field, you're just journaling. And while your journal is a fantastic thing for personal development, it's not every reader's dream to read random thought patterns.
Research is something everybody agrees on, but hardly anyone does in real life. Researching for your blog is like that inbred 11th cousin you've seen twice on funerals. You know he's family but you don't really care.
The writing game is a marathon. Higher forces are pressuring you to publish around the clock. And you accept that not every published story is your best work.
That's the reality. But you can still produce value for your readers. Invest time to research a burning topic and pack the findings in a simpler, more understandable way for your audience.
Google is your friend. Research is the only success hack for writing. Take half an hour to read and follow up on your ideas before you start writing. People love to read about something that takes time and effort to write. You're saving your reader's time and that kind of help is appreciated.
2. Grammarly Premium Spellcheck and Reading Out Loud
If you're a non-native English speaker, and you're serious about the writing game, buy Grammarly premium. The software is often referred to as the ultimate spell checker for the English language.
If you subscribe to Grammarly's newsletter and use the free version, you might already have a deal in your inbox. Check your inbox. Grammarly gives huge discounts every other week. I've used a 50% discount for a yearly subscription.
Grammarly is widely popular software that can give you advice on how to write concisely and escape the passive voice. The software saves time in the long run. You're learning faster and saving yourself the headache of looking super-unprofessional.
Unfortunately, the spellchecker is sill just software. You can't rely just on the external third-party to stitch up your writing. Writers still have to be writers.
Reading out loud is the next phase in editing. The eardrum is better at picking up strange phrasing then your eyes and online software.
3. Don't Write for Yourself, These Tools can Help You Stay Concise
Do you remember the first year of University? First-grade books are littered with words you understand come from English but don't quite get what the whole thing is about.
University professors are one of the laziest writers on the planet. Phrase-heavy writing is more natural than shaping complex ideas into digestible reads.
Being extra educated doesn't make you a good writer. Hardly anyone enjoys searching the dictionary on every other line. If you can say something in a simpler and easier way, always choose to do so.
Writers often fall in the trap of writing for themselves. The reason you're writing and sharing your stories is that you want others to read. You're passing on ideas and research to your readers.
Always write for your audience. And I don't mean it in a strange-manipulative-snake-oil-sales way. The audience cares about your ideas and not your complex vocabulary.
Your reader has to understand what you're saying. It's that simple. Never utilize where you can use. Don't write economical when you can say cheap.
Hemingway app is a free browser tool that can help you weed out complex phrasing. The software acts similarly to Grammarly, and it can't solve all of your problems.
Hemingway hints at unnecessary complexity and that insight is helpful, even if you don't act on it. You're bridging the gap between your audience and your ideas by understanding this process.
The Takeaway
The reasons for lazy writing are many. Mischief probably comes from haste and being constantly on your publishing button. The new world of blogging demands 24-hour content.
The three most overlooked writing advice:
Start with research
Triple-check your work
Write for your audience
You, me, and every other writer are going to make a gazillion mistakes in our writing careers. My first published stories are awful and I can't read them nowadays.
I can hardly read my work from last year. We are all improving and sharing our knowledge to grow and to make a few bucks along the way.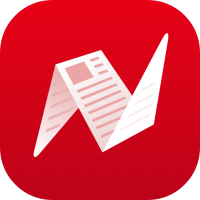 Photo by Toni Koraza on Unsplash