Don't let the petty politics fool you.
My life changed when I incorporated my company. 
I had just read Robert Robert Kiyosaki's book (Rich Dad Poor Dad) and realized that I'd been proudly competing in the rat race my whole life. Robert Kyosaki talks about building wealth using the money you already have instead of paying lazy tax. I've put good advice to use, and instead of paying the price of ignorance, I've decided to better spend my money.
Here's what I've learned.
People don't get rich by working for an hourly job. Leveraging legal structures creates and keeps wealth in one place and makes you rich.
Moving to a higher tax bracket is a fantastic thing. Many believe their whole income is getting taxed at a higher rate, which is a common misconception. You're paying higher taxes only for the amount that's outside the bracket. If you earn $45,000, and the tax bracket is up to $40,000, you're paying a higher rate only for the $5,000 difference. The rest ($40,000) is taxed at the lower bracket rate.
Earning a million dollars is the fastest way to bankruptcy. Will Smith almost declared bankruptcy before getting a role in the famous sitcom, The Fresh Princ of Bel-Air. He didn't organize his taxes well.
If you don't have tax-savvy parents, you probably won't learn about finances. Most MBA graduates don't know how to run a tax-efficient company.
High Business Tax doesn't mean you're actually paying the proposed rate. Businesses don't pay taxes on business expenses, just on profits.
Tax evasion, Tax avoidance, and Tax efficiency are three different things. Tax evasion is a criminal act. Tax avoidance means using legal schemes to maximize profits and lower taxes — i.e., donating money. And Tax Efficiency is making the best use of earned money.
Opening a company can outsource your financial risks. The best thing about running a company has the power to channel your tax money into valuable expenses.
Profits are lazy cash. If you don't know how to spend most of your money, you may as well give a portion of it to the institutions that build roads, hospitals, and police the country.
Paying a salary is a tax-deductible expense, meaning a business can hire someone instead of paying tax.
Lower tax rates mean more war. When a politician preaches low taxes, they're actually hyping up the next military contract. Donald Trump bombed more countries than any previous president since Pentagon started keeping track in 2006. Yes, more than Obama did in a single term.
What's happens when you learn more about taxes?
Taxes are a social contract where the taxpayers give a portion of their income to maintain hospitals, roads, firefighters, police officers, and other public sectors. 
Employees mostly don't want to think about their taxes and outsource their worries to a company. Employees collect the salary and don't have to worry about different brackets, labels, expenses, and saving money for the taxman.
Outsourcing your responsibilities means less money in the bank and less stuff in your house. When I started my company, I realized that I could buy stuff with my pre-tax money that directly benefits my business and the people around me.
Things that people believe will earn them a pretty penny are not the things that scale. And the things that make you wealthy are not the things people are willing to learn about.
Petty politics knows this truth, and that's how they get your attention.
If your parents didn't talk about taxes over the dinner table, you could be at an instant disadvantage. Most people all are. Find a way to learn how the legal tax world works. 
Learning about legal tax responsibilities is a sure-fire way to increase wealth and start building a dream-life you always wanted.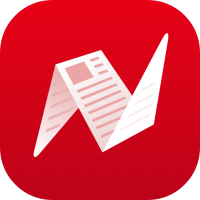 Photo by Karsten Winegeart on Unsplash
Disclaimer: I'm not a tax consultant, and this is not legal tax advice (that should go without saying).