Howard Schultz is an American Billionaire with a special story.
He is famous for overcoming the odds and changing the lives of millions around the world. Howard Schultz is an author, and Chairman emeritus of Starbucks. And if you don't know what that title brings, I don't blame you.
Chairman emeritus means that you left a company in good standing and that they can call you back at any time to help weather the crisis.
Schultz is an author of 4 business books and an ex-owner of Seattle SuperSonics. He's early childhood is tainted by housing projects and unstable finance. But today, Schultz is officially worth $4 billion, reaching the status that 99.9% of people in history have never had. Howard Schultz is a shining example of the American Dream.
1. You Always Have a Fighting Chance
Howard Schultz is proof that you stand a fighting chance in life. Neither of his parents has ever finished high school. Schultz grows up in the Canarsie public housing projects in Brooklyn.
"I feel so strongly that the reason I'm here is I dreamed big dreams. I dreamed the kind of dreams that other people said would not be possible." Howard Schultz
Through hard work and determination, the boy makes it in life. He's the first in Shultz's family to ever attend college.
2. What's your grand vision
You need a vision to make it big. Vision is like goals, but bigger. Vision is your ability to imagine and foresee your future.
"I believe life is a series of near misses. A lot of what we ascribe to luck is not luck at all. It's seizing the day and accepting responsibility for your future. It's seeing what other people don't see and pursuing that vision."
Schultz walks inside the Starbucks Coffee, Tea, and Spice company in Seattle and lays eyes on the metal coffee maker that grinds real beans. The bean grinder is not popular across the US in the 80s, and he's immediately piqued.
Schultz sees how coffee is roasted to the deep brown color and ground to perfect smooth texture. The taste is robust and earthy. At that moment, Schultz sees Starbucks on every corner around the world.
3. Persistence pays off in the long run
Schultz asks to meet the owners of the obscure coffee place. Starbucks is just a Seattle coffee retailer at the time, but the business is booming. The story is strangely similar to the first McDonalds and Ray Kroc.
The founding owners are happy to see Schultz, but not impressed with his ideas. Jerry Baldwin is the business guy. And Gordon Bowker is an arty teacher. Zev Siegl, the third founder, is already one foot out of the door by the time Schultz walks inside the shop.
Jerry Baldwin and Gordon Bowker tell Howard Schultz that they have no position for him at Starbucks. But Howard Schultz doesn't give up. He's following through on his vision. Schultz continues to call with various prepositions about making Starbucks an international sensation.
"Jerry, you are making a terrible mistake," Schultz says over the phone, then lays out a defense of his proposal. Baldwin goes back to his partners with Schultz's plea. "So we caucused about it some more and … the veto was withdrawn, and we hired him"— Gordon Bowker.
Howard Schultz becomes the director of retail operations and marketing at Starbucks Coffe, Tea, and Spice.
4. Face your deepest fears head on
Intrinsic motivation is a powerful drive. People are more willing to fight for the core principles, than a bag of cash. Schultz is deeply moved by his childhood.
He's building a company where his father can work and live in peace. The fear of not having healthcare, 3-meal days, and overall financial insecurity stays with Schultz.
"The image of my father immobile on the couch, after his accident, stayed with me. So did the fear of not having healthcare. Not long after he passed away, in 1988, Starbucks became one of the first companies in America to give health insurance to all its employees — including part-time workers, a benefit that was unheard of at the time, especially in retail."
He deals with that fear by building a company that treats the employees right and gives them full coverage, which is now becoming an American standard.
5. Help others whenever you have the opportunity to help
Gratitude is a 2-way street. Life doesn't have to be a zero-sum game. If you make other lives better, people are willing to return that favor. Win-win. You can hardly forget when someone helps you turn things around.
"Often, organizations need bold, grand gestures to galvanize people towards a new mission or refocus their attention."
Starbucks becomes the first company to turn most of its employees to shareholders. Schultz organizes the Bean Stock program for baristas and other workers. Ben Stock generates more than $1.5 billion over the past 3 decades.
Kaycee Kiesz, one of the original baristas, treats her Bean Stock account as a financial savings net. She has paid off $2,500 in student loans, made a $60,000 down payment on her first home, and has traveled around the globe. Her stock has soared 13,000%, and Kiesz plans to sell a part of it to pay for her wedding.
6. Stand with your family until death breaks you apart
Trouble is an essential part of life and business. Over the years, your family and your company live through tough decisions and smooth rides.
Howard Schultz steps down as a CEO in 2000 but returns back in 2008 when the company hits a wall of trouble. Schultz is already a billionaire at this point and can live in obscene luxury 20 lives over.
Schultz returns to the company to weather the storm and drive it out of trouble. Starbucks now ranks fifth on Fortune's list of the World's Most Admired Companies for 2018, 2019, and 2020.
Howard Schultz stayed true to his wife Sheri and his two kids. Schultz creates an environment for his family to thrive.
"Sheri and I grew our family. Our son, Jordan, was born in 1986, and our daughter, Addison, in 1989. Today, Jordan is a sports journalist and Addison is a social worker. I am most proud that they have grown into kind, generous, hard working adults. Each married someone who shares their values — and, luckily, a love of dogs. Our close-knit family continues to grow."
Howard Schultz can live the life of wildest imaginations, but he never forgets what's truly important — your family.
"Success is empty if you arrive at the finish line alone. The best reward is to get there surrounded by winners."
7. Step outside your bubble and expose yourself to change
Nothing grows in the comfort zone. You might be stuck in your home neighborhood and never leave the place. Growth happens when you expose yourself to a new reality.
"My parents really wanted me to get out of New York, be exposed to other people, other ways of life."
You might be mentally stuck too. Some travel, but never grow. Nevertheless, meeting new cultures and people has the power to make you less bigoted.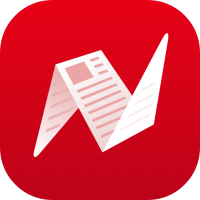 Photo by Intricate Explorer on Unsplash