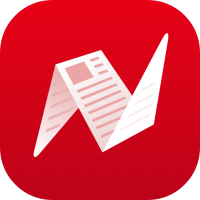 The pandemic in the review.
London is the new epicenter of the COVID-19 pandemic.
Just how do I manage to choose all the wrong places?
My year started in China.
The end.
Job security truly is a myth.
We're all left to our devices in the damning cosmic destiny of things.
My perception of reality, security, politics, media, and the human condition have changed in a bizarre twist of fate. Long-haul travel will strike you to your bones and leave all your beliefs exposed.
From overreaction to denial together with 46 snippets from the pandemic year — discover how reality changes from place to place.
Dec 30th, Shanghai — the rush.
Eva and I are boarding Shanghai's Maglev, the fastest train in the world. Masks are standard in the pre-pandemic world too.
Hey, If I only knew what 2020 would bring, I'd board an even faster train to take me directly to 2022.
Dec 31, Shanghai— opening sequence.
My first time in Disneyland. I'm thinking about the goofy way and how this is not a bad place to kickstart the next decade.
Hey, If I only knew that Mickey is an a-hole.
Jan 1st — the New Year that wasn't.
It's almost midnight, and we're stuck in the underground train rushing for the Bund. The fireworks in China are probably stunning, and we're missing the whole thing.
The midnight closes in, and the new decade officially begins. Happy New Year, I guess.
I'm glancing at other passengers. The monumental change playing out in the open is not a factor for any of these people — the New Year, anyone?
Ten past midnight, and we're at the bund: no fireworks, no commotion, and no festivities. Barely someone stops to take a photo near the podium that overlooks Shanghai's mighty skyline.
"What's up with the fireworks? I was expecting a world-class show on the first of January."
"Fireworks are not a thing here anymore. We're trying to curb the pollution now. Also, the Chinese New Year is when you can expect all the fun."
China reminds me just how narrow my horizons are at times.
The Western world is not the only place on the planet and soon may lose its importance.
Jan 5th, Xi'an — the forever army.
Introduced as: Yang Zhifa, the ex-farmer who dug the first Terracotta Warrior by accident.
Qin Shi Huang, the First Emperor of the Qin Dynasty, buried more than 10,000 sculptures to guard him beyond the grave. His tomb is still uncovered, as he constructed moats filled with mercury to fend off unwanted visitors.
That's undoubtedly one way to leave "do not disturb" at your door.
Jan 22th, Sihanoukville— the first sign of trouble
Chinese New year.
"What do you think about this new virus in China?"
"I know how things go around here. CCP doesn't share critical information before it's super-serious." — Hema, a friend, replies.
"Maybe the media is just blowing stuff out of proportion."
"Yeah, you're just used to your western media, buddy."
Fair enough.
Jan 30 — I'll be fine.
Dead doctors, isolated cities, and general panic — this is just media blowing stuff out of proportion.
I'm going back to Xi'an; I have to go back to my office at National Geographic. Also, I have a mask somewhere.
I'll be fine.
Feb 1st, Xi'an — reality check.
"Everyone will have to leave their information with the authorities. We're officially in medical quarantine," said the flight attendant. "Please, follow the guidelines."
I only saw hazmat suits in sci-fi films before February 1st
I'm still not convinced this is such a big deal.
The Chinese government is probably overreacting, trying to save face from international humiliation.
Feb 3rd, Wuhan— holy moly.
What's up with the guns? You can't shoot the virus.
I was stoped, disinfected, and searched 3 times on my way back from the airport.
OK, maybe this is more serious than I thought.
Feb 5th — WFH, before work from home, was normal.
I'm trying to set up a work from home operation for my job at National Geographic.
Nobody knows how to work from home. We don't have any guidelines, and our superiors are not ready to embrace the change. I end up working all day to produce nothing meaningful. The work drags out, and I plateau with video editing.
I'm ready for something new.
Feb 13th, Bejing — propaganda wars.
Chinese propaganda is trying to turn the tables on the US.
Donald Trump is firing back with extremely racist comments: "Kung-flu is a Chinese virus."
Today, more people blame the US and Europe for the outbreak than China (when you account for the massive Chinese population).
However, the virus has no country, and playing the blame game is ridiculous.
Feb 15th, Xi'an — the metro is still open, kind of.
You can commute to certain areas if you've just entered the country.
Foreigners (everyone except Chinese) are forbidden from entering China unless they have diplomatic ties, bribed authority, or smuggled into the country.
I'm locked up on the 15h floor in building 3 of the Venatian community in Yanta.
I lost my supermarket-visit rights.
Feb 19th, Wuhan — solidarity.
Wet markets are awful, but you can't blame 11 million people for virus outbreaks.
Both west, east, and the middle are turning extremely racist, gladly belittling and insulting the ordinary people of Wuhan.
Feb 22nd, Xi'an— the barricades.
I'm using my roommate's one-off pass to walk to the nearest Vanguard.
My mental health is under heavy pressure. Nobody from home really understands what's at work here.
I'm grateful for the roof and enough food, but the lack of freedom is getting to me.
Feb 28th, Xianyang — I'm getting the hell out of here.
The international airport in Xinjiang is pitch dark.
The lobby feels like an entrance to an underground smuggling operation with a secret route to London.
Luckily, the airport is just creepy.
Feb 29th, Xianyang,— Sir, drop the virus, now.
Past the passport control and face indexing, I'm finally in a place that has enough power to turn on the lights.
People are still traveling but under heavy restrictions. Guards in hazmat steer the herd towards the gates.
Mar 1st, Brixton — ignorance is not bliss.
The sign "coronavirus free since 2010" turns my guts inside out.
I have a mask in the back pocket but fail to use it to avoid ridicule.
Peer pressure at its best.
Mar 6th, London — I'm that guy.
"I hate to be that guy, but maybe something is not right here?"
"You're just paranoid, Toni. Live a little. Look, here's a beer, drink up."
Mar 9th, Berlin — where's the toilet paper?
"The spring/summer collection is almost ready. Maybe Eva would like to model the first round? I'll get you guys to Berlin," Liesa Maria Lettau, the owner at Lettau Art Fashion.
"Yeah, I'm always looking for an excuse to visit Berlin."
"You can stay at my place. I just renovated the first floor, so it's more in the spirit of Airbnb. Just one thing tho, I don't have any toilet paper."
"We'll manage, haha. Are you worried about the coronavirus?"
"Yes, very, let's talk more when you get here."
Mar 15th, Oxford — The coronavirus party.
Boris Johnson, UK's Prime Minister, and Chris Whitty, Chief Medical Adviser to the UK's Government, are telling us to "go out and get that herd immunity."
No, it's not an episode of SNL.
Conversely, Tomas Puyo's story, Coronavirus: Why You Must Act Now, disrupts the internet.
Tomas manages to put my feelings in words and data.
Something bad is upon us.
Mar 18th — the end of humanity.
I recreate COVID-19 symptoms in Plague Inc. and deliberately downgrade intense symptoms to resemble COVID-19.
The in-game news reports rising xenophobia, closed borders, and scientists rushing to find a vaccine. Before March 2021, the virus infects the whole world and kills everyone. The end.
The game is not that easy, usually.
Mar 19nd — I'm getting the hell out of here too.
The supermarket runs are intense.
People stock on food preparing for the worst. England tipped from denial to extreme madness. Reality hits harder when you're living a lie.
"This may last for a while, at least until the summer."
"Naah, I really don't think so."
I'm losing patience with my friends and just want to scream.
Mar 22nd — who's directing this crap.
"Let's just go home. I have an empty house in Zagreb. My parents are close by, and yours are not far away either, and there's no point in paying rent here."
"Yeah, if this is going to last, we may as well be close to our families."
An earthquake (magnitude 5.4) ravages Zagreb early the next morning.
I'm waking up to extreme photos and distraught family and friends.
I hope everyone is safe.
Perfect, just bloody perfect.
Apr 1st, above northern Croatia— I'm not laughing.
Somber silence fills the cabin.
I think we're landing, but the cabin crew's lack of response hints at something sinister. Strong turbulence shoots the plane into emergency power, and passengers, together with the cabin crew, accept that our fate is no longer in our hands. The lights are off.
The stewardess doesn't even bother to make an announcement.
Nobody bats an eye.
Apr 21st, Zagorje—how much barbecue is enough barbecue?
The pandemic brings families together.
Eva's family and their extended families are beyond welcoming. We're barbecuing three times a week. I'm starting my first Yoga classes, and I'm a blonde now. We're embracing the new normal.
Tiger King is on Netflix, and we're all convinced that Carol Baskin has murdered her husband.
The international community praises Croatia for taking strong measures to tackle the virus, making it the #1 country of a good example. (The praise comes in too soon.)
I'm writing every day too.
I love writing.
May 9th, Zagreb — 2 Minute Madness
"The year is 2020, and 2 Minute Madness is live. The publication curates stories that are unapologetically 2 minutes long — just under 500 words. The world of traditional and indie publishing gags over the format option."
I'm in a secluded house near Croatia's capital, writing and trying to make the best of the pandemic.
Happy times roll, and we're finding our place in the new digital world.
May 15th, Split — let the good times roll.
Croatia lifted previously imposed travel bans, and city travel is possible again.
We're heading to Split. I'm visiting my parents. The trip is long overdue.
Split is a Mediterranian coastal city known for its Roman heritage and intense touristic seasons. We're about to drink and dance and forget about the apocalypse playing in the background.
June 1st, Minneapolis — the social contract is broken.
America descends into extreme violence only days after the murder of George Floyd, a black man suffocated under the knee of police brutality.
I'm frantically texting my friends in Los Angeles to see if they're all right.
"We out here 👊, Sh*t is crazy."
Hollywood Boulevard — only a few feet away from my old apartment — is swarmed with the National Guard. Unlike police, the men are trained in conflict deescalations, and they bring a sense of security and peace.
Never in the past 244 years, not one United States police officer was ever convinced of Murder of a black man. Zero times. Zero is statiscial imposibility.
I'm finding myself siding with the looters because the basic principles of society are pissed upon. Institutions — funded by taxpayers — are killing the same people they're supposed to work for.
Something has to change.
Jun 3rd, Washington D.C. — the Orange man's ego is the size of Texas.
American politics hijack the global attention undermining efforts of COVID fighters.
Word from the left: Overzealous opportunists are gassing the protestors and requesting top-secret pentagon weapons to mount an attack against Americans only to take a few photos holding the bible upside down.
Word from the right: Covid evolves from being a hoax to a globalist agenda about microchips in our arms, and apparently, Bill Gates is the new Satan. African American people are criminals without a father. Kids with guns are heroes, and China is to blame. All lives matter. Blue lives matter too. White lives matter.
In reality, both parties flood media space to hojack attention from the disastrous handling of state affairs.
American souls are once again tuned in to the latest season of White House Reality TV.
Jun 28th, London — British Politics is also fun.
Boris Johnson claims he's in good health after spending time in ICU following COVID-19 health complications.
Apparently, he's "fit as a butcher's dog."
Don't you guys have real work to do?
July 25th, Rogoznica — it's so peaceful here.
Rogoznica is a beautiful town on the southern coast of Croatia.
The place is full of tourists, mostly families from Germany, Austria, and Northern Croatia. The town has a 5-star luxury marina, full of fancy yachts and a Dragon's Eye Lake, a 10,000-sq-metre oval crater with up to 24m-high cliffs.
I'm slowly detaching from the COVID craze.
The past 6 months feel like a movie.
I need a break.
August 6th, Hvar — I hate birthdays.
Croatia collected international praise for keeping COVID in check, but then the tourist season started, and all hell breaks loose.
The country opens up borders to everyone. Americans and Brits storm the islands. My birthday is on the 6th of August, and I skip the festivities.
I lost my interest in alcohol since the early days of the pandemic. Maybe it's time to give it up for good. The pandemic doesn't give you many other options for fun, so I may as well make the most of what I have.
I'm gifting myself a healthy habit this year.
Aug 10th, Hvar — no rest for the ineffective.
The hustle never stops when you're bad at prioritizing work.
I'm working 18h days just to keep my head above the water. I plan to scale the business, but I'm barely making enough time to fit two paying clients and a publication into my weekly schedule.
My phone rings every other minute, and I keep answering every inquiry.
Something has to change soon.
Collective amnesia takes place in the meantime.
Covid who?
Aug 12th, Hvar — friends and family
My friends come for a visit.
Croatia is a rare place that's open to young tourists.
We're laughing and crying, and they're drinking. The guy on the left is a professional comedian now. And Liesa is having a blast, replacing the gloomy Berlin with sunny Hvar.
"You're funny! Are you a comedian or something?"
"Yeah?"
"OK, tell me a joke."
If you're looking to annoy a comedian, asking him to tell you a joke.
Aug 15th, Hvar — no tomorrow.
My friends, Eva, and thousand tourists are having a blast in Carpe Diem.
I'm enjoying sobriety, and it feels novel — just like the new normal.
Dance like there's no tomorrow.
Aug 20th, Hvar — I knew it, I just knew it.
I'm sick.
I can't get out of bed, and my whole existence reduces to a pulsating epicenter behind my forehead. I forget who I am, where I am, and what's next.
I'm sweating and turning and grabbing another box of MaxFlu. The thing barely works, and the running joke from February keeps playing in my head.
"I'm getting infected in Croatia, I'm telling you. I'm totally getting this thing when I come to visit you guys. haha."
Sep 4th, London — here's nothing.
I'm tired, but my GP gives me the green light for international travel.
I'm distancing and keeping my mask on at all times. I'm used to masks by now, as it's a normal part of life in China.
Meanwhile, Croatia is about to implode under the overwhelming number of new COVID cases. The summer of fun and love comes with a price for the whole country.
Sep 18th, Woodstock — Winston Churchill's birth home.
I'm lying under an Oak tree, listening to geese flocks and zooming on Blenheim Palace, the birthplace of Winston Churchill.
The man grew up in a palace and soon became one of Britain's most controversial politicians. Churchill was famous for hateful speeches that rival Hitler's both in racism and disdain, but he was also a distinguished war hero credited for the triumphs of the Second World War. Nobody is a saint, I guess.
The estate is a good spot for any lost soul looking for a fuzzy day in nature.
October 3rd, Wuhan — another plot twist.
China and Wuhan are top touristic destinations for 2020.
More than 600 million people traveled in China during the mid-autumn festival, mostly flocking the standard touristic destinations and Wuhan's new star city.
The city — once blamed for the pandemic — attracted the highest number of tourists in 2020. Wuhan reported zero new COVID cases since May 2020.
Hey, it's 2020 y'all. Why are you surprised by anything anymore?
I'm happy for the people of Wuhan and their perseverance.
Oct 17th, London — box rooms and museums.
Not everything costs an arm and a leg in the old monarchy.
Public museums in England are mostly free or inexpensive. But I'm paying $900 for a box-size room near Shadwell, and the agent is trying to convince me it's a good deal.
"It was way more expensive before COVID. Now everything is so cheap."
Well, maybe, I don't know. I want to be out in 4 months.
Life feels vibrant again. People are moving and learning to live with the new reality. Museums are great fun when bars and clubs are closed.
Nov 3rd, Washington— death match.
Two old geezers wrestle in the political mud as the world tunes in for another White House Reality TV show episode.
The winner receives a hip replacement and a destroyed democracy.
Both candidates are cartoons. One doesn't even wear human colors. Strangely, the orange man is the most racist, and the other one has a stutter that everyone loves to mock. I'm distracted as two ballooned ego's tell the world how better they are than one another.
The presidency should be a serious job.
Can't we find someone who's not from the 19th for the job?
I'm still on team Biden because I want to hate the president only the normal amount.
Nov 5th, Washington D.C. — brace for round two.
The US candidates are beyond relentless in making their asses come first. The US elections are nowhere near close to an end.
The new normal brings more than alternative facts.
Talking over others to prove a point is now cool, apparently.
White people are the underprivileged ones, apparently.
Donald Trump's campaign is elbows deep in black magic, speaking in tongues on live TV and calling on demons (I sh*t you not, this is real) to save the election.
The constant questioning of the Authority is the best and the worst side of America.
Qanon scare me to death. The sect is full of disturbed people using children to justifying their crazy actions. I'm cursing again, after a decade of being nice.
The latest events deserve words like f*ck, sh*t, and d*ck.
I need to stay away from the news for a bit. The latest headlines are making my life miserable.
Oh, yeah, London is about to enter a 4-week long lockdown, just in time everyone forgets about COVID.
November 20th, London — us vs. them.
People protest measures, risks, masks, freedom, and somehow love to shoot themselves in the foot with every new outrage.
Wild conspiracies are in the mainstream now.
Everyone is a scientist, doctor, and epidemiologist except those who actually work and study in the field. We don't trust their lying mouths, do we?!
Knowledge is bad, research is corrupted, scientific data is appalling, but it's cool to sprawl wild accusations after watching a Youtube video.
Donald Trump convinced 80 million Americans that voters couldn't be trusted, poll workers can't be trusted, the media can't be trusted, attorney general can't be trusted, the lower courts can't be trusted, the federal courts can't be trusted, supreme courts can't be trusted, congress can't be trusted. Still, Donald Trump, the guy with the most lies on the record, is somehow the only one that tells the truth.
Roll that around your head a few times, and if you're still convinced that it makes sense, then I'm probably the crazy one here.
It's 2020, y'all.
Dec 7th, London — CyberPunk 2020
Dystopian action games surely draw inspiration from central London.
I'm walking down the Bank station, trying to wrap my head around the way everything looks. Broken ceilings, dirty walls, and outdated board ads cover apocalyptic hallways.
The environment looks exactly how it feels — hopeless.
I'm happy, nevertheless. Life is good, and the perception of doom is just an individual perspective. London emerges from another lockdown, and the heavy load lifts from the shoulders of random passengers.
Dec 16th, London — we're doomed.
After a time of solitude and isolation, we may witness intense socialization. Sadly, the attempt of getting everything back to normal is beyond reckless. People are flocking the streets, filling the bars, coffee shops, and gyms.
I'm leaning back over my chair in the basement of a comedy club, observing people laugh, drink, and exchange saliva across the room. I'm also waiting for the keys to my new apartment. My new landlord is on stage, finishing his opening routine.
I'm having a blast, but one thing is obvious.
The pandemic is about to pay us another visit.
Dec 19th, London — Christmas is canceled.
London is the new epicenter of the COVID pandemic.
Boris Johnson announces another round of immediate lockdowns. The UK is the first country on the planet to start vaccinating the mass population with the new Pfizer's vaccine.
Sadly, the vaccination is not the end of COVID-19, no matter what skeptics, anti-vaxxers, and science crusaders think. The math and economy have a different story.
One GP in the UK cares for 9,000 patients on average. Each vaccine shot takes 10 minutes, and each patient needs two shots. If you take that GPs work roughly 8hours with no breaks, we need more than a year to vaccinate enough people for herd immunity.
The pandemic is not over yet.
Dec 29th, London — the new home and new people.
I should move to North London and live in a converted warehouse. The creative startup scene is right there. I want to move around Dalston, Hackney Wick, Hoxton, and soak in the thriving artsy vibe.
Hey, I can live in one of those New York open-space types of places.
Life ain't-so bad.
Jan 1st, London — the first day of the rest of my life.
Black photo stares me down as I open my eyes in a dimmed room near Brixton. The human shape in the photo seems to be rising from a curled-up egg position and spreading its arms to receive the light. The very-biblical photo draws attention because it feels like me.
The year is 2021.
What the actual ****.