23 years passed since The Notorious B.I.G. explained how mo' money brings mo' problems.
I'm taking P. Diddy's word for it, as he's the authority on having too much money. However, less money brings mo' problems too. Lack of financial freedom can lead to the development of mental health problems, according to the peer-reviews of 50 relevant studies.
Anxiety, depression, self-doubt, guilt, and sexual dysfunctions can stomp on your well-being when you're overthinking how to pay rent and what to eat tomorrow.
I've recently tapped into the subtle feeling of financial security, and the anxieties, depression, and overall living intensity subsided.
The best thing I've done for my mental health lately was to keep my bank accounts in check, but it took a lot of learning for me to get to this point.
I knew how to handle an espresso machine, but the coffee wasn't what you'd get at Starbucks.
I was in my early twenties when I booked a one-way flight to Ibiza together with Trav, my best friend.
We arrived on the Balearic island to get a real-life experience. I was finishing my third year of university. All I could offer to global job givers was the minimum working experience I had from summer gigs at my father's company. But you couldn't really call that work, as I mostly helped with administrative tasks of recording clients' information.
I knew how to handle an espresso machine in theory, but the coffee would be offensive to Italian guests. I had zero employable skills. Yet, we thought we could make it on a Spanish island, even though we didn't speak the language.
The masterplan was to get a commission-based sales job in Playa D'en Bossa, a popular Ibiza beach. We got the job alright, but it turned out that people wouldn't buy stuff just because stuff is being sold.
You need knowledge, experience, and a bit of luck to make a sale on the spot. We found out that we had no skill or talent to sell stuff. I made $12 (10€) selling a club ticket to a friend of a friend of a guy I met on the plane to Spain.
After a lot of public embarrassment, our budgets ran out. The already amplified anxiety spiraled out of control, and one morning, my best friend and I started screaming at each other over a $2 jug of milk.
I don't even drink milk.
That argument was hilarious, and as soon as we realized we're fighting over milk, we both burst into laughter that carried our mood throughout the day. We both had already lost 20 pounds, and our faces looked 10 years older.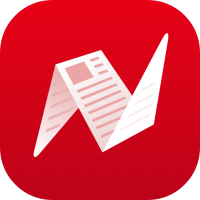 Eventually, we lost the roof over our heads and were forced to ask random people to sleep on their couches.
We got the real-life experience, alright.
Neither of us asked for money from home. We were determined to make something out of our journey. The flight-or-fight hormone cocktail filled our bodes, and the energy buildup was strong enough to carry us through the next few weeks.
If you were ever thinking about extreme dieting, then having no money is definitely an option for burning all the extra fat. The existential anxiety and constant inner tension would halve your body weight in no time.
However, you're probably not going to look better.
Eventually, we got menial jobs at bars and restaurants, and the anxiety subsided with the first tangible paycheck. The sea of calm washed over my whole body while I counted the money from that cash envelope I received for a weeks' worth of restaurant work.
Finally, I had enough money to buy a burger and fries, and not think about what I'd eat for the rest of the week.
I almost cried while counting that $327 that came in a dodgy white envelope. The life could restart back to the usual problems. Food shortage was the main anxiety that hijacked the thought process and put the cortisol levels into overdrive.
Trav and I found a decent place to sleep and mingled with people that soon became family. We learned how the circumstances affect our well-being. The lessons from that summer still echo in both of us.
We're stronger, more resilient, and more confident in ourselves. He grew up to become a stand-up comedian while I'm chasing my passion projects around the globe.
The existential anxiety has never left, but we're channeling this energy to create stuff. I'm writing books, blogs, starting companies, and he's making other people laugh, which puts him in a similar bracket as essential pandemic workers, honestly.
Jumpstart Your Financial and Mental Well-Being
Existential fears are no joke, especially when dealing with a lack of future opportunities and overall hope.
Luckily, you're not homeless in a country that barely speaks your language. Positive financial habits take time to build, and here's what you can do to jumpstart your financial and mental well-being:
Focus on creating rather than consuming. Spending money can make you feel better only for the moment, like when you have a shot of whiskey at the bar. When you're creating stuff, whether in writing, photography, or business, you're investing your time, skill, and will to create something new. The process is rewarding, both financially and mentally.
The best experiences come cheap. Buying drinks, trips, and adventures are awesome, but you might break the bank with your next adventure. You can reach the same level of satisfaction, if not much more, by actively researching the places your about to visit. Individual bars offer great deals, some countries have hidden beaches and private parties that you can get invited to, and sometimes you can make money and have a blast during your trip.
Don't overspend to impress people in social circles. Not being able to afford dining-out, having drunks at the bar, and buying the latest iPhone is not your life's final destiny. When you have a positive financial picture, you can buy whatever you want. But if you don't get your spendings in check right now, you might never drag yourself out of the financial black hole you're creating by overspending on stuff you don't need.
Save enough money to have 3 months' rent on hand. Before thinking about investing money, buying stocks, or starting a business, make sure you can afford the basic Maslow's needs for 3 months. 90 days should be enough to give you enough time to switch careers, start a business, and find a new job. I've quit working for National Geographic in February, and my savings have saved me from extreme decisions and accepting desperate work.
Finally, invest the money you have on the side. When you know that your money is making money and that you have enough juice to survive months on end, then you can relax and lay back for a minute. You can buy that new Apple gadget without feeling guilty or distressed. You can take your partner for a round trip to Paris and find a new spark in your relationship. Personal life goes smoother when you're financially sound.
Financial safety and mental health are long-term games. Stability depends on long-term decisions. Many other things in life are better on impulse, but finance and mental health rarely benefit from hasty decisions.
Maybe you don't need to buy that 4th pair of shoes this month. Three pairs are good enough to cover your feet while walking. Maybe you don't need to have the latest iPhone straight on release. Maybe right now, you're life need stability over excitement.
Mental health is connected to your bank account.
You can't solve all your problems with money, but understanding that financial safety plays a key role in the overall quality of life can help balance your future decisions.
The Greek philosopher Epicurus believed that happiness comes from having three elements in check: friends, financial independence, and time for self-reflection.
Financial stability is one of the key requirements for happiness and can be detrimental to mental and physical health. A healthy account balance keeps the shrink away and brings together your friends and family.