You probably won't think of anything nice when you think of car salesmen.
But have you ever heard about Joe?
I wouldn't blame you if you didn't. Hell, I found out about him just the other day. Joseph Samuel Girard holds the Guinness World Record for being the greatest salesman in the world. He sold 13,001 cars at the Chevrolet dealership between 1963 and 1978.
If you take the average, Joe was selling more than two cars each day. The number climbs up to six when you take holidays and weekends into account.
Joe sold 18 cars on his best day and 174 cars during his best month. He closed 1,425 deals in the best year. Joe sold more vehicles by himself than 90% of all other dealerships in North America.
Do you know what makes this story incredible?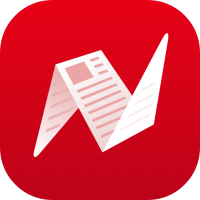 Joe sold cars one at a time — no bulk deals.
Joe would tell you that working hard and being likable is essential for business. But most salesmen are just that — likable and diligent.
Joe stayed in touch with every single customer. Every year he'd commission a designer to make 12 personalized greeting cards. And he'd sent them every month to his entire list of customers. He'd send a New Year's card in January, and in November, it would feature something connected to Halloween. He'd address each envelope at first, but later, he needed to hire an assistant to help with the amount of work. Imagine sending out 13,000 cards each month.
His message had two objectives. He wanted the customer to open the letter without mistaking it for junk mail and other ads. And he wanted the customers to see his name and feel good over a simple positive message.
Sending unique personalized cards did just that. He'd vary the size and shape of the cards, but his message was simple.
Add alt text
Joe sent I-like-you cards to all of his customers.
The positive message turned out to be one of the most excellent marketing tactics in history. Joe didn't sell anything better or worse than any other Chevrolet dealership. He didn't offer crazy discounts or unique deals. His cars were the same as others at the time.
The only difference was the mail. Joe stayed in touch with his customers through a powerful and positive message.
Joe's cards read, "I like you."
The same message was on every card, every month and every year. Simple, "I like you." He did this with the knowledge that his customers will eventually need a new car. When they thought about buying a new car, who do you think was the first in mind?
A decade into his career, Joe couldn't take walk-ins anymore. You had to set an appointment to come and buy a car from him. And most of his sales came from repeat customers.
Joe became an author and a motivational speaker later into his career. He eventually passed away at the age of 91 in February 2019. Joseph Samuel Girard left his contribution to the world of marketing. He demonstrated how a simple positive message and interaction with your tribe can make you the best salesman in the world.
Today, you can do the same. You can take it to your mailing list and send them a simple, yet powerful message. If you're aiming at something spectacular, you can send your customers a real envelope with a personalized card.
What's the last time you received a card? What is the last time you got excited over mail? If you're a millennial, you probably don't even know how to send letters. I don't blame you. We live in a different time now. Bills and pizza pamphlets usually clog up your mailbox. But what if you found a personalized card that said, "I like you!" How would you feel?
Everyone likes to be liked.
It pays off to be nice and considerate.
If you sent me a greeting card each month by snail mail, I'd be wooed. And I'd probably buy something from you eventually, just because I like you.
Joe stumbled upon personal branding and content marketing before anyone else even talked about it. His customers could go to any other dealership and get the same deal at the same price, but they didn't. Instead, they waited for Joe by making an appointment. They wanted Joe to sell them that car.
You can replicate Joe's method with your own audience, tribe, or consumer list. Being considerate and nice pays off. Think about happy customers and make them smile.