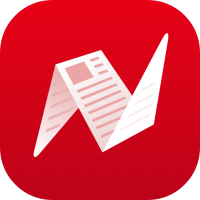 Text messaging is a $70 Billion Industry you're not thinking about.
Imagine Croatia — a coastal European country — 20 years ago. Clear sea, Roman heritage like Gladiator Arenas and Palaces, hundreds of Mediterranean islands, fantastic cuisine, buzzing tourism, a few tech incubators, and one brave startup.
9/10 startups are destined to fail in Silicon Valley. Imagine how many can succeed in South Europe. An SMS A2P (we're coming to that in a second) Business idea starts to grow among a group of friends in Vodnjan. The year is 2002, and the tech industry is recovering from the Dot-com crash. Most of the internet companies have failed, and Amazon is barely keeping its head above the water.
Startups are riskier than ever. Despite the odds, that group of friends —with the entrepreneurial incubator's help — manages to start one of the biggest global companies with 1700 employees and USD billions in cumulative revenue, serving more than 190 countries. The company is active since 2006, and it doesn't take long before it takes the world by storm (quiet storm, but still a storm.)
The marketing revolution is happening right under our noses. SMS is gaining momentum in terms of security, communication, and promotion. The official numbers are staggering, and the business is growing at an unprecedented pace.
If you're a marketer, A2P SMS might soon become a part of your strategy.
A2P SMS
A2P stands for Application-to-Person mobile text message. Essentially, you're receiving a message from a machine to your phone. When you're creating a new account on Facebook and Google, the service provider might ask you to verify your phone. Once you give them your number, you're receiving an SMS update, usually with a code.
Uber, Facebook, and Google are some of the big players using this service. A2P is also popular for security reasons. Crypto exchanges are massive platforms using 2-step verification systems with A2P messages.
SMS serves as a more personal e-mail. In terms of marketing, the industry is expanding at an unprecedented speed. The world saw more than 1.66 Trillion A2P messages just last year. And the Global SMS industry is projected to see a traffic increase of 2.2 Trillion messages by 2022.
In terms of money, the market is expected to reach $70 billion this year. The SMS industry is growing by a steady 4% CAGR year-to-year. And by 2030, it might reach $101 billion.
The text message is gaining momentum in terms of security, global reach, and marketing.
A brief history of SMS
SMS is roughly 27 years old. The first-ever text message reads simple "Marry Christmas." The year is 1992, and computer technology is advanced enough to send text messages to mobile phones.
The phone industry is not yet adapted to text, as most phones don't have such a feature. The first company to start producing SMS phones is Nokia in 1993. The initial growth is slow, and the idea's commercial aspect doesn't pick up until the early 2000s. In 1995, only 0.4 messages were sent per GSM customer.
In December 2000s, the UK records national SMS traffic of 756 Million messages, marking the beginning of a text message era.
Riding that wave, the Croatian duo — Silvio Kutic and Izabel Jelenic — develop commercial A2P software, and soon after, companies like Twitter, Facebook, and WhatsApp turn to A2P for user verification.
27 years later, SMS is still growing at a rapid speed while empowering various online ecosystems.
Infobip — the company
The company is still a mystery for the end consumers. And even the Croatian nationals are not aware of the SMS revolution from their back yards.
The idea stars within the tech incubator in Pula. Two college students develop software that is supposed to automate commercial SMS. They receive initial funding of $2.3 million.
Something that sounds simple turns out to be insanely profitable. You've probably received a fair share of A2P messages in the past week alone.
The company is not public yet, and the financial data is still a bit scrambled. But through different portals and online articles, Infobip generates anywhere between $500 million to $1 billion in yearly revenue.
The internet is buzzing with rumors about Infobip going public soon, but nothing is confirmed at the time of writing. The company has plans for IPO on NASDAQ, but we don't know when it might happen.
SMS as a marketing tool
Mobile text message allows you to create a personal bond with your customer. SMS is more intimate than e-mail and social media DMs.
Companies are recognizing the Marketing potential, and Whatsapp is jumping on this train too. The company has rolled the new app WhatsApp business to enter the A2P message market.
Unlike the regular WhatsApp, the business feature has a unique number and serves solely to connect with your customers.
Airlines like KLM, World Health Organization, and various banks are slowly adopting A2P SMS features. Do you remember your last flight? Have you received an SMS update?
With SMS, you can set the sales to funnel similar to one of your emails. Lately, several strategies and success stories are popping all over the internet. I'm going to leave this one to you because the strategies are still young and untested.
Email open rate is usually averaging at around 5% — the industry standard. Yet, email is the best marketing tool known to an online marketer. Every dollar spent on email content generates $38 back on average.
On the flip side, the SMS open rate is close to 100%. You don't have a headline, and the attention span differs. The CTR on SMS is probably 10x to the one of email, even though we don't have any concrete numbers yet. If you put the link in your SMS, most recipients might click on it.
The SMS market is still not as saturated as E-mail. People have many different email addresses, mostly because of embarrassing names and junked-up inboxes. I have a few of those too, and probably so do you.
When it comes to phone numbers, people tend to stick to just one number. And having someone's phone nowadays is a sign of a more intimate relationship.
If the SMS industry continues to grow at such a pace, things might change fast. You can adjust your business for SMS and ride the wave — similar to those two Croats in the story.
Another revolution is happening right under your nose.
SMS is gaining momentum in terms of security, communication, and promotion.
The official numbers are staggering, and the industry is growing at an unprecedented pace.
Silvio Kutic and Izabel Jelenic have recognized a stellar opportunity in 2002 and tied the knot soon after by starting Infobip. The company has ballooned in value overnight and has expanded in 190 countries around the world.
Maybe you can't invent the whole communication channel — or maybe you can — but you can jump on this train and upgrade your marketing strategy with a tool you probably have never even considered. Welcome to SMS 2020.