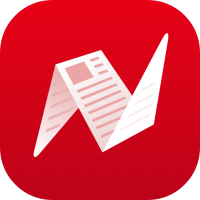 7 things to remind your husband that you love him
Now we all are guilty of letting family and life get in the way of our marriage sometimes.
Here are just a few things to show our partner and remind them just how much they mean to you.
I am no marriage expert but I have been with my husband for 8 years this year June 2021! It's crazy to think about, it seems like longer. I'm happy to share my experience with you and hopefully you'll take some helpful Advice that has worked for me and my husband in keeping a strong healthy partnership.
Just like anyone our daily lives can get pretty heated and hectic, with juggling work kids and everything else. We try our very best to always end our day with a happy heart and a smile.
A busy work from home mom and a mom of a fresh newborn and a toddler who's never tired with to much energy. You could say my plate is pretty full! My husband also works a full-time job and comes home to help cleaning/cooking along with parenting the kids, bath time and bed time. We both do have our plates pretty full and were tired at the end of the day, but we always make time for each other and give that attention we both need from one another.
Ladies our men need love and affection too, make time to give him your undivided attention and affection. Make him feel loved, make him feel Special. Keep the romance alive.
7 WAYS TO SHOW YOUR HUSBAND YOU LOVE HIM
Communication if key
· Send out a good morning text with a cute emoji or a selfie L
A simple "I love you "or "I miss you" can go a long way. It lets them know you're thinking of them.
Remember how excited you would get seeing their name on your screen or pop up or that cute selfie they sent with a kiss face. It shouldn't have to stop just cause your married and have been for quite some time or have kids. Keep sending those cute mushy texts to remind your husband you love and adore him. It will put a smile on his face and brighten his day!
This is that kind of thing where you text and let them know that in that moment of time you're thinking of them and just want to remind them you love and care for them!
HAVE A MORNING COFFEE OR BREAKFAST TOGETHER TO START YOUR DAY!
Starting your day together, having coffee and breakfast while chatting about your busy day ahead of you this way both of you are happy and you'll have a much better day because of it. Talk about your kids, what your daily schedule looks like. Plan your grocery trip, be involved in eachother morning.
If you really want to be extra like me, get a cute set of matching his & hers coffee mugs or Mr. And Mrs. If you're married.
If you prefer tea that groovy too! If your smoothie lover that's awesome too!
Just send that quality time together I promise it makes all the difference.
WEEKLY DATE NIGHT IN/OUT
This has been a struggle for us lately with the new baby but we have done our best to make it happen with everything going on. It's so important to spend the quality time alone together. Weither it's Netflix and chill, dinner in and a movie cuddling on the couch. My personal favorite is our favorite shows some snacks and cuddling on the sofa.
We definitely shoot for a weekly date night but sometimes it's every other week to out aside a few hours to relax and enjoy each other's company.
Once the kids are bathed and in bed we talk cuddle and eat snacks maybe have a glass of wine and a nice cheese board (my fav) or some chocolate cake with ice cream! We love desserts and snacks.
What's your go to snacks tell me in the comments?
COOK YOUR HUSBANDS FAVORITE DISH AND DESSERT!
They say a way to a man's heart is through his stomach haha I mean it's totally true! My hubby lives when I cook and bake!
I pack hubbys lunch every single morning and make dinner most nights. He does the half of the cooking. This helps me unwind and have a break & I so appreciate it when he Cooks and cleans.
Some nights we both need a break so we order in and take advantage of not having to cook so we watch a movie and be lazy on the couch
COMPLIMENT THE SHIT OUT OF YOUR MAN!
Tell your hubby all those things you love about them or that their hair looks good today or that shirt really brings out the blue I'm his eyes.
Tell them why you love them, appreciate their kind gestures and just tell them I love you every chance you get.
Spoil them with words and hugs .
DON'T FORGET HOW TO APPRECIATE EACH OTHER
BUYHIM A GIFT, BRING HIM A SANDWICH AT WORK OR A COFFEE . Write him a cute letter and put it in his wallet. Make him breakfast. Take his car to get cleaned. Give him a few hours to play video games or relax.
After all his cup needs to be filled too.
Take time to listen to how his day is going, even if it's good or bad. Maybe he just needs to vent and you're the only one who understands. Be his support when it's not a good day and try to cheer him up.
You are a team and need to be there through good and bad.
Love with all you got and never stop!
You both deserve it . Look at how far you've come!!!!!!!
All you've been through made you stronger.
I encourage all you ladies to show your man how much you care
Spoil him every single day!
#husband #marriedcouple #marriage #dating #datenight #lifepartners #couple