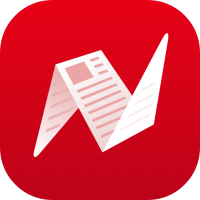 Does he love you even when he's toxic?
When is s relationship considered toxic?

The majority of a relationship is toxic when one or both couples are engaging in physical harmful behavior or emotional behavior.

Most people don't even realize they're in a toxic relationship, and it could be very dangerous.

If you personally feel your relationship is causing you more harm than joy here are the big signs to watch out for.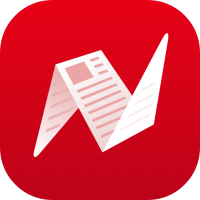 1. NO COMMUNICATION!
You feel as if you can't talk to your partner about anything at all, even little things. Your worried they will react negativity, their reaction is unpredictable.
Talking about your feelings to them does nothing but cause problems. Living with them feels like your constantly walking on eggshells. You're so afraid that talking about anything will set them off so you stay quite.
This is a huge problem in anyones relationship, simply cause without communication there's no relationship.

2. FEELING JUDGED?
For many people feeling judged is a big fear! Nobody wants to feel that way.
Most people go through great lengths to appear as they are their best self just to avoid others looking at them different.

What if the person you thought would understand the most the one person you could trust the most is the one looking at you differently and judging you for every little thing you do. Your constantly overthinking and thinking all those things your most afraid of is coming true. You start acting differently and unsure of yourself you are afraid to be yourself and act naturally. No healthy partner should make you feel less of yourself, a loving relationship is where you are confident and happy not feeling belittled and sad.
It's time to let that person go!

3. NO PHYSICAL CONTACT OR INTIMACY
Most of us will let ourselves to be hurt continuously, yet Still try to hold onto these relationships. Why do we do this when often times we know this isn't how a relationship should be. This is not love.

This is the exact kind of behavior a toxic relationship feeds off of. Getting the cold shoulder from your partner like they don't care and the distance they are giving. The lack of effective and not even saying I love you back most of the time. They may even be making up plans that you know nothing about.
You wake up one day and they decide to leave you without warning. Truth is they won't but that is core manipulation the toxic relationship I'm talking about.
I always like these quotes.
"Relationships end to soon because people stop putting in the same effort to keep you as they did to get you"
This is their sick twisted way of keeping you hostage in the relationship and make sure your never the one to leave them. Cause we all know once you leave they can't control you anymore you are the solution.

4. WANTS BECOME NEEDS!
It's totally normal to want to stay and be with your partner. You of course want to spend time together, plan your life together and your future of exciting new trips and those date nights or think of having kids one day.
If one of you feels stronger about this than the other it's no longer a good thing.

Needing and wanting eachother are two very different things.
A need is something a person requires like we need air to breathe.
Where a want is what a person desires.
So in other words, if your partner says they need you that is called dependency, and one might think that is okay to be needed but not in a relationship this isn't what you want.

WHAT DO YOU DO ABOUT A TOXIC RELATIONSHIP

Being in a toxic relationship can make one feel so worthless and can also make you feel insecure, worrying that they will leave you and noone else will want you.
After all it seemed it toom all of your partners strength to stay and put up with you. They led you to believe that you were hard to love.

But you'll end up doing anything for them and hoping and praying that one day they will love you back the way you love them.
Or maybe your telling yourself they do love you it's just hard for them to show it or they show their live differently.

Regardless that is not how love should be or what it looks like, and you need to realize you deserve better.
There's someone out there that will love you the way you need and someone who is worth of your love.
Don't give up, you will reinvent yourself so you can be happy again.
YOU DON'T HAVE TO FEEL GUILTY FOR REMOVING TOXOC PEOPLE FROM YOUR LIFE, IT DOESN'T MATTER IF THAT SOMEONE IS YOUR FAMILY FRIEND OR PARTNER. YOU DON'T HAVE TO MAKE ROOM FOR PEOPLE WHO CAUSE YOU PAIN OR MAKE YOU FEEL SMALL.
ITS ONE THING TO OWN UP TO THEIR BEHAVIOR AND MAKE THAT'S EFFORT TO CHANGE
BUT IF A PWRSON DISREGARDS YOUR FEELINGS IGNORES YOUR BOUNDARIES AND CONTINUES TO TREAT YOU IN THAT HARMFUL WAY THEY NEED TO GO.!! PERIOD
Just remember you can't change a person if they don't see anything to change.
No matter what hope you're holding onto, they aren't going to change not for you not for anyone.
EVERYONE DESERVES SECOND CHANCES BUT NOT FOR THE SAME MISTAKES.
You are strong enough to say goodbye and life will reward you with a new HELLO.
Always remember you have control of your life and you make your own happiness not someone else.
You can change your life around but they can unless they truly want to change. And you sure can't help someone who doesn't want to help themselves. Always run in the direction of positivity and happiness.
Listen to those sad songs and cry it out but make sure you never cry for those reasons again, you can over come this and you will over come this. Reach out to a friend for help.