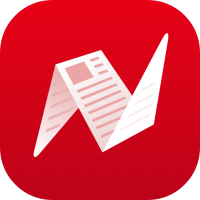 Do you ever feel like a needle in a hay stack? just trying to find a way into the influencer world we are in today? its not as easy as it looks, its definitely not what everyone makes it out to be. its a whole lot of work and it takes a lot of time and patience, But everyone knows that great success doesn't happen over night and if you REALLY want this i am here to help you and guide you in the right direction! just keep reading there's some goodies at the END!
I started full time influencing 1 year ago not knowing what it could do for me i didn't even realize what a influencer was or how to become one it just fell into my lap one day. I thought hey i could do this as a side hustle, I began to love it and have a passion for it, and that's what makes it so much fun none of it feels like work to me. You could say it's more of a passion! I do it because i love connecting with people, and creating memories is what i do best, it has brought me out of my shell. it has opened a whole new perspective for me! i am truly grateful for the amazing technology that we have today! because i wouldnt have had the chance to meet all the many woman i have come across on this amazing journey (YOU ALL KNOW WHO YOU ARE). i have grown to find what works for me and what i can do to help others who have been struggling like i was.
I will admit that when i first started i had no idea what to do i researched night & day! i watched thousands of you tube videos, && all saying the same thing!!! i reached out to other influencers and got nothing! noone was willing to share or give me any advice. i was on my own! Which was okay with me i wouldnt have truly known what i wanted when coming into this.
here are the lies that people will tell you when you are starting out!
it will take your years to do this line of work – NO!!! not true i admit it takes time and alot of work but its honestly like riding a bike once you get the hang of it your flying down that hill at warp speed and noone can stop you or slow you down!!
2. you need a big following – NOPE!!!! i started out with 1k and in less than a year i grew my following to 10k and its still growing! i got my first collaboration at 1500 followers! trust me its possible! i know people who have less and are doing amazing! honestly i am glad i didn't listen to all those people who said that it would take years to get started otherwise i wouldn't be where i am today! you have to start somewhere!
3. follow macrobe influencers – NO! why you may ask? well its simple it's a different climate time as when they started and what has worked for them may not work for you now. its alot easier to find a balance and a good fan base
4. its much harder to make money as a fresh influencer!! FALSE! paying for a huge following is not what brands do anymore. its all about ENGAGEMENT!!! brands want to pay for results not your followers!
Social platforms out there!
Social fabric – Website
Activate – website
She media –
Acorn influence
Izea – website
Aspire IQ – website
Mavrk – website
Everywhere society (everywhereagency) – website
Popular pays – website
Massive sway – website
pollinate media – website
The shelf network – website
Tap influence – website
Linqia – website
Mom it forward – website
Cohley – website
Mom trends – website
PTPA media – website
RealClever – website
Collectively – website
Musefind – website
Takumi – Website/app
Socialix – website
Tapinfluence – website
Megaphone –
Massfluencer – website
Apexdrop – website
collabor8 -app
Trend – app
Heartbeat – app
Famebit (youtube) – website
Hashtag paid – website
Obviously – https://studio.obvious.ly
tomoson – website
ahalogy – wesite
best buy influencer network – website
whalar – website
exposely / crunchbase – website
Brandfit – website
showmd – website
Hold contests
Contests can be a great way to get new people to Like and follow your accounts, while also keeping your current fans engaged with your Page.
It's worth experimenting with contests on every social network on which you are active. Some examples of social media contests include:
Comment to win – Participants leave a comment or answer a question
Caption contest – Either the best caption (you choose) or the one with the most likes wins
Fill-in-the-blank Contest – Ask participants to answer a trivia question
Photo contest – Either the best photo (you choose) or the one with the most likes wins
Multiple choice contest
Be proactive in listening to and responding to your online community
Did you know that 83% of your Facebook fans, and 71% of your Twitter followers, now expect a response from you on that they pose a question on each respective platform?
In fact, 32% of Twitter users now expect a response within just 30 minutes.
Give your followers a fantastic user experience on social by being exceptionally responsive. Listen to their needs, and respond accordingly.
You should also look to publicly recognize people who retweet, favorite, and mention your organization on Twitter, and thank users who comment on Instagram and YouTube.
When you make your online community feel heard and acknowledged, they're more likely to become raving fans, and your most loyal social media ambassadors.
Give people a reason to follow you
Give both prospective and current fans reason to follow you on multiple platforms.
Don't simply "set it and forget it" with generic, automated links blasted across all of your social media channels. Tailor your content for each channel's users.
For example, you should use Twitter to share latest news and real-time alerts, while you can use Facebook to tell more compelling, longer stories about the people who benefit from your work.
Use hashtags to get found
There are two great ways to use hashtags to increase your social media followers:
a) Use popular hashtags strategically and sparingly
I suggest using one popular tag per tweet or Instagram post, such as #OOTD (outfit of the day), #TBT (throw-back Thursday), #fail (self-explanatory), #FOMO (fear of missing out), etc.
There are thousands of hashtags out there - check out Hashtags.org and Hashtagify.me to find ones that are relevant to your audience and your content.