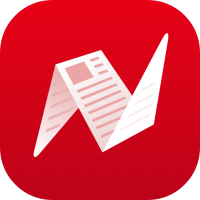 Here is where you'll find all my must haves Everything skin care and self care. All my cant LIVE without products.
Okay lets be real i can live without them but i choose not to cause they bring me such joy. i feel like i can be the best me when i have healthy looking skin.
Theres certain steps to take when layering on your skin. See below for steps.
Makeup remover (clean that skin baby!)
Cleanser (scrub that baby!)
Exfoliate (1-2 times weekly- i do sundays and wednesdays)
Toner ( do not skip this step)
Serum(so important to lock in moisture)
Eye cream! (Game changer for moms)So important mamas!)
SPF
First steps are. Makeup remover wipes! So important! Wash my face in lukewarm or coldish water to help with red ness to help constrict blood vessels (Blair Waldorf) maybe? Moving on? dry with soft hand towel or face towel. Next i use a cleanser i've been using NIVEA Purifying Facial Cleasing Gel for Combination to Oily Skin
Second i will use a toner after i've dried my skin. i am using Pixi Beauty Tonic glow toner, you can use any toner that works for you this just works for my skin. i will recommend a few i have tried that are super affordable and a few high end toners in there as well.
I use a face scrub or exfoliating scrub 1 or 2 times weekly i like to do this sundays and wednesdays!
I will use whatever i have on hand i can never find a good favorite i love so i go through alot of random ones. The one above is good for getting everything i also bring it into my scalp cause it works amazing for dry scalp! Who knew right!.
Serums are so important the benefits include hydration(this is key to healthy skin), increased nourishment, brightening of the skin, and acne prevention. some also help with the strength of skin cells! Yes please make me strong!
I love that skin caare has evolved so much over the years i remember putting spoons from the freezer on my eyes and now theres a CBD yes i said it! Im so impressed! This amazingness for a cream to brighten & minimize cute bags and fine lines ♡♡ which i love! Gron hooked me up with some amazing eye cream that i cant live without now! You can get yours at shopgron.com.