The comedian and actor Patton Oswalt revealed on Instagram that he was reluctantly cancelling his shows in Salt Lake and Tampa Bay here in Florida.
The reason? Venues refusing to comply with his request that attendees provide proof of vaccination against Covid-19.
With venues reopening in the past months, requests to prove vaccination have become increasingly common as performers look to stay safe and venues aim to look after patrons. Yet, despite Oswalt's desire to see protocols introduced, venues in Florida refused to comply.
In a video on Instagram, Oswalt announced his intention for audiences attending his shows to provide proof of vaccination and had this to say:
"The good news is we're keeping everyone who comes to these shows safe and healthy because the numbers are going up," he said in the video. "Now the bad news, of course, is there are five venues on the tour that are not complying with this ... I'll give you one guess which as to which state it was. That's right, my four December dates in Florida are going to be canceled."
Oswalt's concerns conflicted with Florida law which states businesses are not legally allowed to request proof of vaccination. This was made law by Governor DeSantis in April. It's these laws that led to the shows being cancelled.
When DeSantis introduced the laws he believed they would benefit the economy. But they could turn out to have the opposite effect. If performers aren't willing to headline shows in the state due to concerns over Covid, that could be detrimental to the state coffers.
It's an example of a policy having one intention but resulting in another. Oswalt went on to have this to say about Florida in his video:
"And Florida — well, I love Florida. We've been the best of frenemies since the mid-90s. We were probably gonna add shows in Orlando and Clearwater. Oh well. Hopefully we get to rebook those," he said in the video. "Please stay safe."
Oswalt's concerns are understandable and they could be the first many of such cancellations if cases continue to stay at current levels and vaccination fails to pick up. Other performers could take similar action if they feel a show may be unsafe for the wider public.
What's your thought on Patton Oswalt's decision? Do you agree or disagree with him cancelling his shows? Should the Florida law banning businesses from requiring proof of vaccination be repealed or not? Leave me a comment below and let me know your thoughts.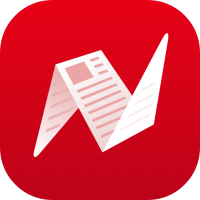 This is original content from NewsBreak's Creator Program. Join today to publish and share your own content.