Governor Ron DeSantis was dealt a blow to his authority last week when a Leon County circuit judge allowed school districts to continue student mask requirements. DeSantis' mask ban was the latest in a series of politically charged interventions by the Florida Governor.
Yet, his mandate was deemed unconstitutional in a ruling on September 2 which said DeSantis overstepped his constitutional authority invoking the ban.
However, that hasn't stopped DeSantis from continuing his crusade against mask-wearing as he filed an emergency motion yesterday to reinstate the ban. Instead of accepting the judge's ruling, DeSantis has doubled down.
The motion contends that Judge Cooper blurred the lines between the constitutional separation of powers and shouldn't have delved into political matters. Yet, this forgets that the judiciary acts as a brake on the executive in a democracy. So this reasoning is questionable from DeSantis' attorneys.
Here's what they had to say on the matter:
"The adequate level of safety in schools and other public settings is a political question reserved entirely for elected representatives who are publicly accountable," the motion said. "Therefore, in finding irreparable harm (from a stay of his ruling), the trial court should not have substituted its own health policy preferences or risk assessments for those of the governor or, more importantly, the state health officer and surgeon general."
In a hearing on Wednesday morning, Judge Cooper vacated the automatic stay and tackled the questions regarding his ruling. He stated he had made his judgement based upon his interpretation of the law and not based on any political motive:
"If you look at my record, it's not somebody who runs all over the place, ruling against the governor. What it is, I think, is a record of somebody who tries to figure out what the law is and rule according to the law. Because that's my job. I'm not a policymaker."
This battle is likely to continue on for weeks as children return to school in Florida and DeSantis shows no appetite for letting up in his fight against masks. This comes at a precarious time in the pandemic which has seen a surge in cases in Florida.
The Delta variant has entered the state and spread through the population leading to a new wave of hospitalizations and cases. With DeSantis seeking reelection next year in the gubernatorial elections, these frequent battles over Covid could back to haunt him.
Although Florida voted for Donald Trump in the Presidential election last year, there's no guarantee that means they'll return DeSantis as Governor. With Florida in the top five states by deaths in America, his reelection is by no means assured.
While DeSantis' political posturing and fight against Covid restrictions play well with his Republican base it could come back to bite him next year.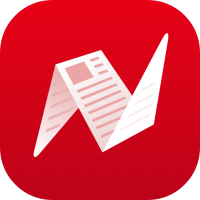 This is original content from NewsBreak's Creator Program. Join today to publish and share your own content.