In an extraordinary broadside against Florida Governor Ron DeSantis, Dan Gelber, the mayor of Miami Beach, referred to the Governor as the "Pied Piper of Covid-19, leading everybody off a cliff."
The comment is all the more incredible because Gelber is a Republican politician, but even he is concerned with how DeSantis is handling the current surge in cases.
This recent surge has resulted in the worst outbreak of the pandemic in Florida, with the state now accounting for one in five of the country's new cases. When you consider Florida represents just over 6% of the US population, it becomes clear how bad the situation in Florida is becoming.
Gelber's criticism came amidst DeSantis' bid to keep the state open despite the surge in cases driven by the more transmissible Delta variant. This is to keep the economy up and running. But as Gelber noted, this might be a false choice. By letting Covid spread throughout the state, DeSantis might be undermining his own plan. There's no tradeoff between health and the economy, a healthy society is a wealthy society.
Here's what Gelber had to say when interviewed on CNN:
"I'm the mayor of a hospitality town. I think most people coming here would rather be in a place that they feel safer than a place that they feel like they may be getting the virus. He's like the Pied Piper just leading everybody off a cliff right now, letting them know that they don't have to like the CDC, they don't have to wear masks, they can do whatever they want in the midst of an enormous pandemic and Florida, by wide margins, is easily the worst state in the country."
Gelber's comments came after the state set a new record for the number of hospitalizations with 11,863 now needing treatment for Covid.
Despite the rise in cases, DeSantis was in no mood to change tack when he gave a press conference in Miami on Tuesday. Indeed, he doubled down on his stance:
"Our hospitals are open for business. We're not shutting down. We're gonna have schools open. We're protecting every Floridian's job in this state, we are protecting people's small businesses. These interventions have failed time and time again throughout this pandemic."
DeSantis is in a bullish mood, but as cases continue to rise, he's going to find himself in a tricky spot. His desire to keep the economy open could backfire. Are people less likely to venture out to restaurants and shops with a high number of cases in the community? It's hard to say, but it will almost certainly have an impact.
Then there are the political implications for DeSantis. Running in the gubernatorial elections next year, he could come under severe fire from opponent, and former Florida Governor, Democrat Charlie Crist if the situation worsens.
With Republican politicians in Florida speaking out against DeSantis, things could get ugly in the coming weeks for the Governor who also has designs on a run for the White House in 2024.
In an ironic twist, the Governor, who has railed against Covid since the start of the outbreak, could be undone by the very disease he's downplayed.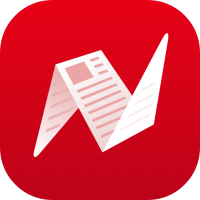 This is original content from NewsBreak's Creator Program. Join today to publish and share your own content.