For the past few weeks, I've been reporting how the Covid situation has been getting steadily worse in Florida. Well, now the situation has continued to worsen as Florida has become the national epicentre for Covid cases.
21,683 new cases were reported on Saturday, the highest number since the start of the pandemic. The state also broke its record for the number of people hospitalised with Covid-19, with 10,207people now in hospital.
Florida now leads the country in per capita hospitalizations for COVID-19, an ignominious title. The situation is so bad in some hospitals, emergency room patients are in beds in hallways, as hospitals struggle to deal with the surge in cases. A surge that includes a lot more young people than previous surges.
Florida has averaged 1,525 adult hospitalizations a day in the past week, and 35 pediatric hospitalizations. Both of which represent the highest per capita rate in the country. A title no state wants to hold as the Delta variant sweeps across America.
All of this comes a day after Governor Ron DeSantis signed an executive order prohibiting school districts from setting mask mandates. DeSantis is no stranger to controversy during the pandemic. He's opposed lockdowns, mask mandates and vaccine passports. While this strategy has played well with a Republican base supportive of former President Trump, it could have dire consequences for the citizens of Florida.
Dr Francis Collins, director of the National Institutes of Health (NIH), was baffled by actions and had this to say on the matter:
"I don't understand the ban. Certainly this seems like something local officials ought to be able to decide based on their community's circumstance. We do know that [children] are capable of getting pretty sick, we've lost about 400 children who have died from Covid-19 since this all started, and kids can also get long Covid where they ended up months later with difficulties with brain fog, and fatigue that interferes with their school performance. So this is not to be just dismissed as a zero risk. Kids also live in homes, are related to people in those homes, who are perhaps immunosuppressed. They could bring home the virus and cause bad outcomes."
The surge in cases comes amidst a vaccine rollout which has started to stall across the country, notably in so-called red states which voted for Trump.
Florida is lagging behind when it comes to vaccinations, it's around halfway in terms of the proportion of people fully vaccinated, with 48.8% of residents over 12 fully vaccinated and 57.5% having received at least one dose.
The surge in cases is in part due to this low total. Although vaccinated people can still spread the virus, they're unlikely to become severely due to the efficacy of the vaccines. But unvaccinated people are more at risk from the Delta variant which is 60 times more transmissible and deadly than the previous Alpha variant first discovered in Kent, England.
Unless the number of people getting vaccinated starts to rise, the number of people in hospitals across Florida could continue to rise. at what point does DeSantis start to take action? For a man who has ambitions on a Presidential run, his reluctance to bring in measures to stop the spread of Covid could impact his political ambitions and result in unnecessary deaths across Florida.
For anyone who's not yet been vaccinated, or considering whether to get one, please do. The vaccines are safe, they work and they don't just protect yourself but those around you too.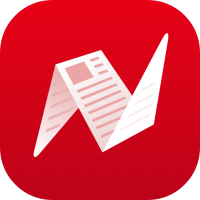 This is original content from NewsBreak's Creator Program. Join today to publish and share your own content.