Despite his lofty status among Republicans, Governor Ron DeSantis is facing pressure on multiple fronts.
With Coronavirus infections surging and a bad bout of red tide affecting marine life, the Governor is under pressure to deliver. Yet, during the past week or so, DeSantis has been outside of the state.
Last month he spent some time in California as he looked to raise funds for his re-election effort next year. While he traveled to Texas last weekend to visit the southern border with Mexico, where Florida law enforcement is deployed.
You might be wondering why a Florida Governor is traveling to Texas to check out the border. You'd be right to ask such questions. It's an odd look, but if you consider that DeSantis has presidential ambitions for 2024 then his trips start to make sense.
DeSantis is trying to place himself among the frontrunners for the Republican nomination in 2024, regardless of whether Trump runs or not. It was these trips, the latest of which involved visiting Aspen, Colorado, for a meeting of the Republican Governors Association, which led the Orlando Sentinel to put out a scathing editorial.
Here's some of what they had to say:
"To save lives, he must start acting like Florida's governor and less like he's auditioning for Turning Point USA or Texas Gov. Greg Abbott or whatever Fox News host comes calling."
As you can imagine for someone who's built a reputation as a combative politician, DeSantis didn't take this lying down. Here's what Christina Punshaw, a spokesperson for DeSantis had to say:
"Whenever Democrats and their media allies, like the Orlando Sentinel, cannot find anything legitimate to criticize Governor DeSantis about, they simply make things up. This is yet another example. To say the Governor is more focused on national politics than Florida politics is patently absurd and flies in the face of empirical evidence."
DeSantis certainly isn't pulling any punches!
Still, he is going to face pressure with rising cases with the new Delta variant. Florida has vaccinated 60% of adults with at least one dose, which leaves a large portion of the population vulnerable.
Whether this results in more deaths and a further explosion of cases is unknown, but it's a possibility. DeSantis' laissez-faire approach to Covid hasn't gone as badly as many feared, but there's still time for that to change.
Red tide is another issue DeSantis needs to tackle. One which will affect the livelihoods of many Floridians. Flying around the country might not be a good look when citizens are in need of help.
Despite the possible trouble ahead, DeSantis still remains popular with Republicans. His approval ratings hover above 50% and his style of conservative populism is popular with the base of Trump, whom many say he has modelled himself after.
Whether this will be enough to for him to succeed in 2022 and win the Republican nomination in 2024 is unknown, but he'll be hoping his support holds up and the possible trouble ahead doesn't derail his political ambitions.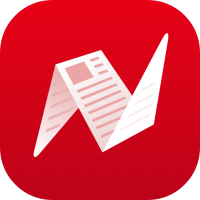 This is original content from NewsBreak's Creator Program. Join today to publish and share your own content.