I wrote a few days ago about how Covid is surging again in Florida and now it seems things have ramped up. Covid is making a comeback in the Orange State, so much so that Florida accounts for 20% of all cases in the United States.
Why are they rising?
The Delta variant, which has made its way to American shores, is more transmissible than the previous Alpha variant which was imported from the UK. But there's another factor at play, cases are rising in areas with low vaccination coverage, which is no surprise when the whole point of vaccination is to protect against illness.
White House COVID-19 coordinator Jeff Zients had this to say during a briefing with reporters:
"Just four states accounted for more than 40 percent of all cases in the past week, with 1 in 5 of all cases occurring in Florida alone. We will likely ... continue to experience an increase in COVID cases in the weeks ahead, with these cases concentrated in communities with lower vaccination rates."
As the Delta variant starts to increase in Florida, the state is seeing cases and hospitalizations start to jump, leading to some of the highest new infections and deaths per capita in the country.
Florida is reporting 29 new infections for every 100,000 people per day, which is more than four times the national average.
The positivity rate has also increased to around 10 percent, with 5,600 cases being reported over a seven-day moving average.
While the numbers aren't as bad as in January, they are concerning. Especially considering how virulent the Delta variant is and with Florida's vaccination effort starting to lag.
Around 55 percent of eligible people in Florida have received at least a single dose of a COVID-19 vaccine. This is some way below the expected 85 to 90% percent threshold at which herd immunity should be reached.
This comes amidst the backdrop of Governor DeSantis' recent selling of merchandise criticising infectious disease expert Dr. Fauci. DeSantis has downplayed the virus since the start of the pandemic, curtailing stay at home orders early and refusing to implement a mask mandate. He's also banned businesses from requiring proof of vaccination.
While this might play well with the Republican base in the state, it could have dire implications for the state's health. If left unchecked, cases could continue to soar among the unvaccinated and lead to more unnecessary deaths. All of which could have a negative impact on DeSantis's hope in the gubernatorial elections in 2022 and his ambitions of securing the Republican nomination in 2024.
If you're currently unvaccinated, please consider coming forward and getting the vaccine. They're safe and effective at protecting you against the Delta variant, but they also help to protect society as a whole too.
With cases containing to rise, the more people that are vaccinated, the quicker the cases will start to plateau.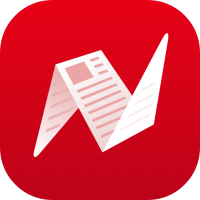 This is original content from NewsBreak's Creator Program. Join today to publish and share your own content.