Governor Ron DeSantis is no stranger to controversy, but his latest stunt is raising a few eyebrows. Throughout the pandemic, DeSantis has been insistent on avoiding restrictions as much as possible. Florida was one of the first states to open early following the initial lockdowns.
This was in stark contrast to the advice offered by infectious disease expert Dr. Anthony Fauci, who advocated for more measures to contain Covid rather than letting it spiral out of control.
Well, if anyone was unclear on DeSantis position regards Fuci, they're crystal clear now. Recent merchandise released by DeSantis' team includes drink koozies and shirts that say "Don't Fauci My Florida", while there are also flags that resemble former President Trump's, emblazoned with the words "Keep Florida Free."
This merchandise reflects the Governor's attitude to the pandemic, which has been one of minimal mitigation and disdain towards restrictions. The attitude is summed up by one of the koozie's for sale which reads, "How the hell am I going to be able to drink a beer with a mask on?"
This is the latest in a long line of Republican attacks on scientists and Dr. Fauci in particular. They see restrictions as unnecessary and prohibitive, interfering with people's liberties. The counterpoint, which the scientists and Dr. Fauci would argue, is that restrictions are necessary to slow the spread of covid and protect vulnerable people.
Despite the advice offered by Fauci, various epidemiologists and scientists, the pandemic has become increasingly partisan. Mask-wearing, in particular, has come to be seen as a sign of one's political beliefs.
Those who wear masks are generally in favour of mitigation against covid, while those who choose not to wear them, or believe they are ineffective (they aren't), will not wear masks.
Amidst all the rhetoric and political posturing, the United States has recorded over 607,000 deaths. This is the highest total in the world. Medical experts have indicated this figure would be lower if more people had followed guidelines, including the wearing of masks and practising social distancing.
In Florida, there have been over 2.4 million coronavirus infections, resulting in 38,000 deaths. This gives the state the fourth-highest death toll in the country, behind California, New York and Texas.
DeSantis is rumored to be preparing a presidential run in 2024 and his recent merchandise highlights the similarities between him and Trump. Should he challenge for the Republican primary, he will need to appeal to the Republican base, most of which backs Trump, to win the nomination.
In the meantime, DeSantis might be better advised to focus on governing, instead of picking fights with Dr. Fauci. Cases are rising again in Florida and with only 60% of the population vaccinated, a further increase in deaths could be a possibility.
A situation which could imperil his chances in the gubernatorial elections next year, never mind his presidential ambitions for 2024.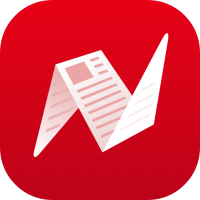 This is original content from NewsBreak's Creator Program. Join today to publish and share your own content.