Florida residents are advised to take precautions as Tropical Storm Elsa makes its approach to the state.
The storm is forecast to make landfall near Tampa Bay and could become a hurricane before it hits land. Elsa has strengthened in recent days and now has maximum sustained winds of 70mph.
Earlier today the storm was located 95 miles northwest of Key West, or 180 miles south of Tampa, moving north parallel to the Gulf Coast at 9mph. Elsa is expected to move near or into Florida on Tuesday evening into Wednesday morning.
The storm is then expected to make landfall on the north Florida Gulf Coast on Wednesday before it moves across the state towards the southeast of America.
In an advisory message, the US National Hurricane Centre said:
"Although the environment is not conducive for significant strengthening before landfall, only a slight increase in intensity would result in Elsa becoming a hurricane tonight or early Wednesday."
The storm is expected to cause damage, but if it becomes a hurricane, the damage could be much worse. Damaging winds and heavy rain will occur, but there's also the possibility of life-threatening storm surges, flooding, and isolated tornadoes too. The storm could leave a path of damage in its wake.
A stretch of coastline from Egmont Key at the mouth of Tampa Bay to the Steinhatchee River in Florida's Big Bend area has been issued a hurricane warning. While tornado watch is also in effect for all of south Florida.
Before reaching Florida, Elsa made landfall in Cuba, which lead to the evacuation of 180,000 residents. The storm had strengthened into a category one hurricane on Friday, but subsequently weakened. However, it now seems it will strengthen again as it makes across the Gulf of Mexico towards Florida.
Two people died when the storm hit the Dominican Republic earlier, and at least one person was killed in St Lucia too.
The Tampa area is vulnerable to storm surges because the offshore waters and Tampa Bay are quite shallow, experts say. Should Elsa become a hurricane, the damage could be quite severe.
Three to 5 inches of rain with localized maximum totals of up to 8 inches of rain are expected through Wednesday across the Keys and into southwest and western Florida.
Wherever you are in the state, stay safe and take precautions.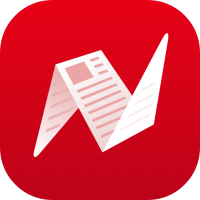 This is original content from NewsBreak's Creator Program. Join today to publish and share your own content.