The search for survivors of a collapsed Surfside condo is back on after crews set off a series of explosions which brought down the remaining parts of the building which were still standing.
Prior ro the explosion, parts of the wreckage had been inacessible to rescue crews. Despite this, the odds of finding any survivors dwindles with every day that passes. Miami-Dade County Mayor Daniella Levine Cava was realistic in her assessment of how many people would be saved:
"We understand that families realize the fact that time has gone by, they realize that the chances are growing all dimmer," she said. "They are with us, they know what we've been doing every step of the way."
Rescuers did find three more victims following the controlled explosions. This means the death toll now stands at 27, with more than 115 people still unaccounted for.
Once the building was down, workers stratred to clambor on the wreckage to serach for survivors. Heavy equipment helped in the effort, as workers scrambled to remove as much rubble as possible.
The search resumed on Sunday after it had been called off on Saturday to allow specalists to drill holes into the remaining structure, so explosives could be placed to bring the building down. Miami-Dade Assistant Fire Chief Raide Jadallah had the following to say in regards to the explosion.
"As a result of the contractor who brought it down, he did it in such a way that literally we actually were back on the original pile in less than 20 minutes."
No one has been rescued alive since the first hours of the original collapse on June 24. David Epstein, 58 was ideintified by Miami-Dade police as one of the 27 people known to have perished in the fallen tower. His remains were recovered Friday.
The decision to demolish the remnants of the buildings was taken after concerns were raised about its structural integrity. If it fell, it could have potentially endangered the rescue crews sraching the rubble. The decsision was takent o avoid another disaster occurring.
Mayor Levine Cava was happy with the process which resulted in the rest of the building being taken down.
"It was picture perfect. Exactly what we were told would happen."
The search to determine what caused the collapse and who is culpable is still ongoing. As the fforts tao recover bodies intensify, the quest to find out whether the collapse was the result of negligence or not, continues.
A 2018 enginerring report found the building's ground floor pool deck was resting on a concrete slab that had "major structural damage" and needed extensive repairs. The report also mentioned 'abundant cracking' in concrete columns in beams, walls and the car park.
As the search continues, the investigation into how the building collapsed has only just begun.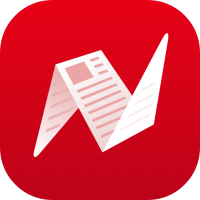 This is original content from NewsBreak's Creator Program. Join today to publish and share your own content.