A federal judge has blocked a new Florida law aimed at punishing social media companies such as Facebook and Twitter if they remove content or ban politicians from their platforms.
The preliminary injunction was granted by U.S. District Judge Robert Hinkle, stopping the law from being enforced. Had the law been enabled, it would have allowed the state to fine social media companies $250,000 a day if they remove an account of a statewide politician. A fine of $25,000 would have also been applied if the account of someone running for local office were to be deleted.
The challenge to the legislation was brought forward by NetChoice, a lobbying firm which counts Facebook and Twitter among its clients. Their claim was the law is unconstitutional and violates federal law. Judge Hinkle stated the plaintiffs were likely to prevail with their claim if it proceeded, as the proposed law would violate the First Amendment.
Hinkle stated the law targeted big social media companies without taking into other smaller businesses whose operations are similar, or companies such as Disney, who the proposed law made exceptions for. He said:
"The legislation compels providers to host speech that violates their standards—speech they otherwise would not host—and forbids providers from speaking as they otherwise would."
Governor DeSantis was not pleased with the ruling and was determined to challenge it. He stated:
"We are disappointed by Judge Hinkle's ruling and disagree with his determination that the U.S. Constitution protects Big Tech's censorship of certain individuals and content over others," DeSantis' office said in a statement Wednesday night. We plan to immediately appeal to the Eleventh Circuit Court of Appeals."
The law was proposed after Donald Trump, the former president, was de-platformed from Facebook and Twitter following the insurrection on January 6. Free speech has been a huge flashpoint for politicians and commentators on the right, and in the eyes of DeSantis, this was an attempt to ensure this continued.
Companies such as Facebook and Twitter do exert a lot of influence over the American public, but it's arguable this is an issue which needs to be tackled at the federal level rather than the state level.
This is the latest round in a culture war which has emerged since Trump took the presidency in 206 and has only become inflamed since he was beaten by Joe Biden. Republicans who back Trump, see his removal from these platforms as an attack on free speech, but the reality is that these companies are privately owned and are able to decide who uses their platform and who doesn't.
As it stands, if the terms and conditions are breached, then they are within their rights to remove people from the platform. Is this a free speech issue? It's arguable it is. But a statewide law isn't an effective tool to legislate against these companies.
To rein in the power of tech companies, a wider consultation is needed between legislators and the American public over how much regulation there should be on social media platforms. Reactionary measures such as DeSantis' will make for good headlines, but they will only end up inflaming divisions more and punishing those they disagree with.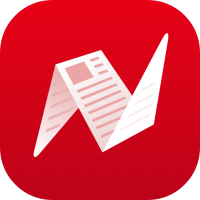 This is original content from NewsBreak's Creator Program. Join today to publish and share your own content.