The spectre of Donald Trump continues to loom over the Republican party, but will he be the nominee for the Presidential election in 2024? Right now, it would be foolish to bet against him. But his place as the nominee is far from guaranteed.
Trump will be 78 in 2024. Whether he will be in good health at this time is impossible to say. His famous love of burgers could have repercussions before the Presidential run swings into view. Then, there are his ongoing legal troubles.
The Trump Organisation is facing multiple lawsuits and any one of them could drag Trump down. Remember it was tax evasion that did for Al Capone, and a similar charge could apply to Trump.
Then, there is the simple fact that Trump might not run because he doesn't want to lose again. Could his ego really take another loss? It's unlikely. Especially as he still considers himself to have won the previous election despite overwhelming evidence to the contrary.
These factors leave the door open for another nominee to take his place. Figures such as Mike Pompeo, Ted Cruz and Marco Rubio will be positioning themselves to get the nominee. But one man who might beat them all is Florida Governor, Ron DeSantis.
Already labelled a 'mini-Trump', he has the chops and the ideological background to take up the mantle of Trumpism. Only recently he has signed three bills into law that reflect issues which supporters of Trumpism value.
Here's an excerpt from DeSantis' speech outlining the ideological background of the bills:
"It used to be thought that a university campus was a place where you'd be exposed to a lot of different ideas," DeSantis said. "But now the norm is really, these are more intellectually repressive environments that have orthodoxies are promoted and other points are shunned or even suppressed. We don't want that in Florida; you need to have a true contest of ideas. Students should not be shielded from ideas."
Then at the recent Western Conservative Summit, he actually got more votes than Trump, with 275 to 265, when it came to who they thought should be the nominee in 2024.
Why is DeSantis so popular among the rank and file of Republicans? One reason is the measures he took during the pandemic. His refusal to mandate lockdowns, skepticism of masks, and his framing of the issue as one of liberty rather than public health, play well with the Republican base.
He also offers the party several advantages over Trump. He's younger, just as popular and doesn't come with the baggage that Trump does. Would Americans really vote for Trump in 2024 after everything that happened during his presidency and after his loss in 2020? Maybe, but it's hard to many but his hardcore support backing him.
But, therein lies a problem for DeSantis. He's not Trump and will the hardcore Trump supporters back him if it means there man isn't in the running for the presidency? It's hard to say at this point. But seeing as DeSantis is of the same cloth as Trump, it might not take much for them to back him should he decide to go for the White House in 2024.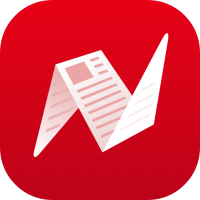 This is original content from NewsBreak's Creator Program. Join today to publish and share your own content.