The Youtuber, Mr Beast, is renowned for his stunts. There was the time he counted to 100,000 over the course of a day and gave away a private island.
His latest stunt, opening a fast-food burger business, might just be his most consequential to date. In a recent video, MrBeast revealed that he had opened a burger restaurant for 24 hours in North Carolina. Customers not only received a free burger but $100 to go with it.
The other was too good to turn down. Thousands of people showed up to cash in on the offer. Demand was so high that the queue for the drive-in only restaurant tailed back for more than 20 miles. The queue was so long, local police had to step in to ease traffic issues caused by the queue.
This business plan is unsustainable in the long-run. Even someone with as much capital as MrBeast cannot give away money forever. The most interesting part of the video wasn't what happened during it, it's what will happen afterwards.
MrBeast announced that he had developed an app which allowed you to order a burger from over 300 locations in the United States. He also stated that you could use food delivery apps such as DoorDash and UberEats to order a burger too.
This is the real business play. The 24-hour restaurant stunt was just the starter, but his move into an app-based delivery is the main course. Whether MrBeast has the stomach for dessert will depend on the success of his app. One that could have big implications for the fast-food industry as a whole.
Cooking up a storm
The fast-food industry is huge. The total revenue of the industry in America is $273 billion. For years it has been dominated by a handful of businesses with bricks and mortar restaurants reigning supreme. In recent years that has begun to change.
The advent of food delivery apps has changed the game. McDonald's, the biggest player in the industry, was notorious for not delivering to home addresses. Before apps such as Doordash and UberEats, this was a legitimate strategy. But now that these apps are a large part of the market, they've had to adapt.
A trend that was happening anyway has been exacerbated by the Coronavirus pandemic. With dining in more likely to spread the virus, ordering fast-food to your home has become the norm. Will we go back to eating out and dining in McDonald's and Burger King? Definitely. But the cat has been let out of the bag now and it's unlikely to ever go back in.
This is where MrBeast comes in. His idea isn't a new one, but it's the scale on which he has done it that is most intriguing. Had he wanted to make a splash with an interesting video, he would have limited it to opening a restaurant for 24 hours and calling it quits afterwards.
Instead, he developed an app, created a bona fide menu and opened 300 'ghost kitchens' around America. This hints a bigger play that could shake up the industry. The concept of a ghost kitchen is that it's set up to cater for delivery only meals. This means MrBeast doesn't need to invest in brick and mortar, keeping his overheads down.
The question is whether this decision will work in the long run. One advantage MrBeast has is his brand. He could start up almost any business and it would take off because of his enormous reach and fanbase. A delivery app is a good model with a large upside and a small downside.
Had he taken on something more challenging such as setting up a car dealership or real estate broker, it's unlikely he'd succeed. But the fast-food industry is one that's ripe for disruption and disrupted is what might happen to the industry if MrBeast Burger sticks around.
A bold new world
The pandemic has changed the world for good and it may have changed our dining habits too. Delivery is more popular than ever due to the threat of catching and spreading the virus in an indoor setting.
MrBeast has negated this concern by going all-in on delivery. The success of his venture will depend on two things; whether people continue to order delivery and whether his product is any good.
A quick scroll through Twitter with the search term 'MrBeast Burger' suggests a mixed response to his offerings. But with such a huge following, he's able to drum up demand even if the reviews aren't great. If he sticks with the concept, these are issues he can iron out down the road.
What MrBeast's entry into this market might do is accelerate a bigger trend towards delivery-only restaurants. This market has been increasing in recent years and it's only likely to increase in the future. Why have numerous restaurants when a bigger share of the markets going towards home deliveries?
Of course, the flipside is possible. Should his business be a success, MrBeast could buy restaurants and turn his business into a proper fast-food franchise. The potential for him to disrupt the industry is huge because of his huge reach. He could put a dent in McDonald's and Burger King businesses while outcompeting smaller franchises.
With name recognition, he wouldn't have much difficulty getting people through the doors. Another YouTube video to drum up attention would be all it takes. What this venture shows is the power of influencers and YouTubers in today's world.
Someone, whose fame is based entirely on YouTube videos, is disrupting a major industry. We're likely to see YouTubers do something similar in the coming years as they realise the leverage millions of subscribers grants them.
The likes of McDonald's and Burger King are unlikely to be quaking in their boots at what's happening. But they might be casting an uneasy glance in MrBeast's direction should his venture gather momentum. If they're not careful and fail to realise that delivery is becoming a big part of the fast-food business, they end up the same way as Kodak and other businesses who've failed to see the giant wave heading their way.
MrBeast Burger might not result in a revolution of the fast-food industry, it could peter out and fail, or MrBeast could get bored and mothball the operation. But his initial success shows the power of influencers is here to stay and likely to increase as we head into the 2020s.
The fast-food industry could the first of many industries to get disrupted as the leverage of the online world extends into the real world.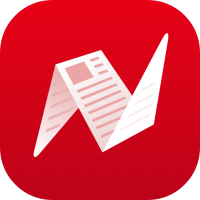 This is original content from NewsBreak's Creator Program. Join today to publish and share your own content.