When Disney announced they were launching their streaming service, Disney+, on November 12, 2019, there weren't many shows that immediately stood out.
A High School Musical Series didn't hit home. Likewise, The World According to Jeff Goldblum, while probably entertaining is not a standout reason to pay for the subscription service.
One series that did stand out was The Mandalorian, set in the Star Wars universe. Star Wars is one of Disney's big selling points and will have been a factor in a lot of people taking out a Disney+ subscription.
The show takes place five years after the events of Return of the Jedi and follows a Mandalorian bounty hunter on his travels beyond the New Republic.
It doesn't sound like the most inspiring series ever imagined, but if you're a Star Wars fan that won't matter.
However, if Disney wanted to reach out beyond the hardcore base of fans, they needed to do something big and newsworthy with the series, which is exactly what they did!
Baby Boom
Yoda is one of, if not the most, popular character in the Star Wars films. His unique appearance and manner of speaking make him an unforgettable and lovable character.
Yoda's death in Return of the Jedi meant it was unlikely he would feature in The Mandalorian, but the producers had another idea.
They decided to introduce a new character — a member of Yoda's species but with a twist. The character was a child.
He doesn't have a name and is referred to as The Child in the series, but the internet community had other ideas. As soon as it caught wind of the character, he was quickly christened as Baby Yoda.
It's unlikely that the character is actually Yoda in his youth, but that's not the point. Disney needed to make a splash with their new series and this was the perfect way to do it.
Despite being one of the most popular characters in Star Wars, little is known about Yoda's past and his species. Nor is it known what planet he hails from.
In all of the films, only one other character from Yoda's species appears — and only briefly. A character called Yaddle makes an appearance in a scene in The Phantom Menace alongside Yoda on the Jedi Council.
The lack of information about Yoda and his species has created a mystique around him. If you want to ensure your brand new series on your shiny new subscription service gets media coverage, introducing a creature that looks suspiciously like a young version of the most popular character in the franchise is a smart move.
A comparison is Groot in the Guardians of the Galaxy. Little was known about the characters beforehand, but Groot's look and a vocabulary limited to "I am Groot" made him an instant hit.
When he regressed to a younger version, this only increased the love for the character and the popularity of the franchise. It's a clever marketing ploy to get fans invested in the characters, and by extension, the films themselves.
Stream Wars
Disney needed to make a splash with its subscription service and introducing Baby Yoda was a fantastic way of doing this.
Competition with Netflix, Amazon Prime, and HBO Go is only going to increase. Getting subscribers on board early is important. Disney will have no problems convincing hardcore fans of their films and Star Wars to jump aboard.
However, it's the wider public they need to convince. It's a valid question to ask yourself why you need a Disney+subscription as well as a Netflix subscription.
The answer, from Disney's perspective, is to give people something they didn't realise they wanted. When I first read about The Mandalorian, I found the premise underwhelming. It didn't convince me I needed to sign up for Disney+.
However, when I learned that the show contained Baby Yoda, it made me much more interested. I like the films, but I'm not a big Star Wars by any means. I'm more of a fair-weather fan.
I'm sure there are more like me around the globe.
To get us interested in a spin-off show such as this, you have to do something unusual and daring to capture the public's attention.
Disney certainly did that. Baby Yoda has been big news. It's created exposure for their show, and more importantly, their subscription service.
If you want to watch The Mandalorian and see what Baby Yoda is up to, there's only one place to do that: Disney+. This is a clever piece of marketing and will have boosted the profile of their streaming service in the immediate aftermath of its launch.
Whoever came up with the idea of Baby Yoda is a genius. It's got people talking about their new show, increased exposure to their subscription service and kept it in the media spotlight.
The streaming wars have only just begun and there are many battles ahead, but Disney has pulled off an early masterstroke.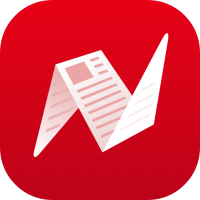 This is original content from NewsBreak's Creator Program. Join today to publish and share your own content.