On Wednesday, a federal judge temporarily blocked a law that blocks most abortions. Austin U.S. District Judge Robert Pittman said no judge or state representative could enforce the law because it was an "offensive deprivation of such an important right."
"A person's right under the Constitution to choose to obtain an abortion prior to fetal viability is well established," Pitman wrote. "Fully aware that depriving its citizens of this right by direct state action would be flagrantly unconstitutional, (Texas) contrived an unprecedented and transparent statutory scheme to do just that."
The state of Texas announced they would appeal the decision with the U.S. 5th Circuit Court of Appeals. The Court is expected to announce its findings in the next few days.
The case could end up with the U.S. Supreme Court. Previously they decided not to comment when the law went into effect on September 1.
Pitman said "people seeking abortions face irreparable harm when they are unable to access abortions" and that temporarily blocking Texas' law from going into effect would allow abortions to proceed "at least for some subset of affected individuals."
Texas Governor Greg Abbott and Attorney General Ken Paxton have not made a comment.
Pittman said, "From the moment (the law) went into effect, women have been unlawfully prevented from exercising control over their lives in ways that are protected by the Constitution."
Judge Pitman criticized Senate Bill which makes it difficult to challenge in court by delegating enforcement to private individuals. For someone to sue another person for performing abortions or "aids and abets" them is no easy task.
"This court will not sanction one more day of this offensive deprivation of such an important right," he added.
Pittman supported clinics resuming operations, but many were hesitant on Wednesday to resume operations again.
A group that operates four clinics in the state, Whole Woman's Health, said in a statement that it was "making plans to resume abortion care up to 18 weeks as soon as possible."
Spokeswoman of the anti-abortion organization, Texas Right of Life, Kimberly Schwartz, said judges were supporting the abortion industry.
"Until a higher court intervenes, the disappointing reality is that Pitman's ruling will likely stop the Texas Heartbeat Act from being enforced," Schwartz said.
Washington, Attorney General Merrick B. Garland hailed the ruling as "a victory for women in Texas and for the rule of law."
What do you think about woman's rights in cases like this?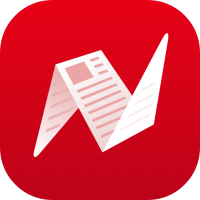 This is original content from NewsBreak's Creator Program. Join today to publish and share your own content.